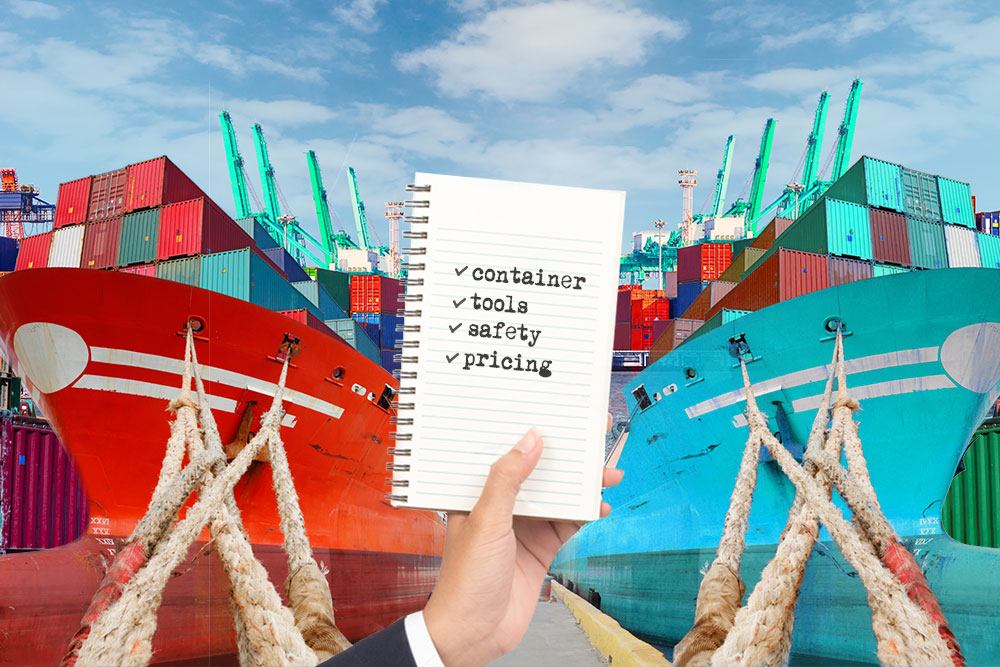 We at offshore back office solutions have often heard of horror stories from clients not receiving their shipments on time and forwarders delivering either too early or too late. As if the life of your business relies on it, you must make an educated decision and choose a cargo shipping company that is affordable yet reliable and trustworthy. Here are tips that you must consider when you choose your forwarder.
The size or capacity of their container
The size of the container depends on what you intend to ship and what you need to leave behind with the shipping company. Most shipping companies provide clients with the usual container sizes of a 20 foot or a 40 foot shipping container. Household products, cars and motorcycles are usually shipped this way. If you are planning to ship perishable goods, you may need a container with refrigeration or temperature control.  The same goes if you are shipping valuable and rare artwork and antiques which may be damaged by heat and humidity. That's why you need to choose a reefer container which is refrigerated to ensure that the goods are delivered in tip-top condition. However, regular items can always be shipped and stored in regular containers.
The tools they use to track shipment
As the shipping industry evolves, cargo tracking tools are now available for their clients. Whether you are provided with an online code to see where your shipment is going or receive updates through an app, it is recommended that your shipper provides you with a way to track the goods.
The price
Some forwarding or shipping companies will give you a standard price for ocean freight and then charge additional fees thereafter. Always check the overall price of the products shipped and inquire about fees that will be charged such as tracking and fuel. Hidden charges should be made known to you and you must be able to get a full cost estimate before you sign any agreements.
Company record and history
Your cargo will be shipped through one of the major team ship lines and these companies are known to be very reliable in handling shipments.
Inquire with your international shipping company who they will use when they ship your products. Always check if any of their vessels have encountered safety issues before you have your items delivered. Browse through the company's website and check if they have safety certifications and see if they have a good reputation with their clients.
Holding Facilities
What if the products get to the destination earlier than planned or at a later date? Where will they be stored and how much will they charge you? By inquiring about these you can save a lot of money. It's crucial to know how much you will need to shell out if your container gets to the destination at an earlier date. If you will pick up your items at a later date, how much will they charge you for storage? Also, it would be good to know if the holding facilities come with refrigeration or temperature control should your goods be perishable.
Discounts
And finally, look for discounts whenever you are looking around and comparing shipping companies. Deals and promotions are often given to those who know how to ask and negotiate. In the cargo shipping industry, there is always room for negotiation and discounts. As a consumer, you have the power to compare deals and find the best shipping company that will provide the best prices for your forwarding needs.