Accreditations




TBOS is the only BPO company that offers certified and experienced offshore freight operators.
Our team is composed of highly skilled and trainable talents who excel in their field of specialisation in the global supply chain. Our expertise in freight forwarding has gained us loyal clients who continuously grow with us.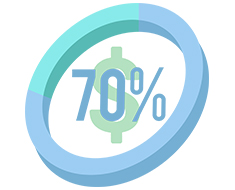 In the Logistics and freight forwarding industry, it has always been a battle of doing more with less. Operational costs along with other expenses hinder businesses to move forward and take new steps to succeed. It is critical for organisations to regularly assess their operational functions and associate them with their performance and cost.
Having an in-depth analysis of the day to day operational cost of the business is the first step in reducing it. And this is by identifying what functions generate revenue and which of these functions are better off offshored.
At TBOS, we invest time in understanding your systems, your business processes and your goals. We will then tailor fit solutions that will help your organisations cut operational costs. Our team of professional and certified offshore freight operators will take care of your freight forwarding tasks while you focus on your core strategies to enhance business performance.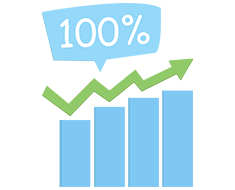 The growing logistics and freight forwarding industry has opened many opportunities for other businesses. This means more processes, transactions and tasks however, the need for a faster and a more efficient work processing has always been a major issue in the transport industry.
With Total Back Office Solutions, expect a rapid increase in productivity. We will take care of your freight forwarding and logistics concerns at reasonable time frames. Our team guarantees to meet your expectations.
Countless researches reveal that logistics companies who offshore some of their business functions have tremendously increased their productivity level to up to 100%. This is due to the fact that freight forwarding businesses are already focused on their font-line business processes while their back office tasks are handled by offshore freight operators.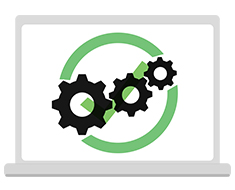 We are aggressive in adopting the latest technologies to be able to serve your logistics needs from EDI to online tracking to customer relations. TBOS partners with IT systems providers who are trusted by freight forwarders and logistics companies worldwide. Our aim is to provide our clients innovation, drives down their operational costs and improve customer service levels across the board.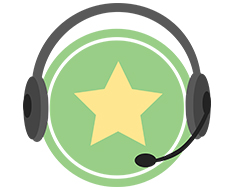 Today, it takes excellent customer service to excel in the logistics industry. The secret to survival and growth is to maintain world class customer service and achieve outstanding customer satisfaction rates. This sets businesses apart from the competition.
Our highly qualified operators have exceptional customer service skills. With TBOS, you will gain happier and greatly satisfied customers for we ensure that your business processes run smoothly and get your cargo delivered on time. Our services are fashioned to suit all freight forwarding requirements. Our solutions cover all your back office processes to ensure that you can deal with the customer facing transactions promptly and can handle your organisation's core strategies with ease.
TBOS received many positive feedbacks from our clients for our outstanding customer service skills. It's not enough to just perform excellently at providing efficient logistics services but also we need to excel in customer service. And this is something that Total Back Office Solutions can help you with.
At TBOS, we provide an end to end solution for your logistics and freight forwarding needs.