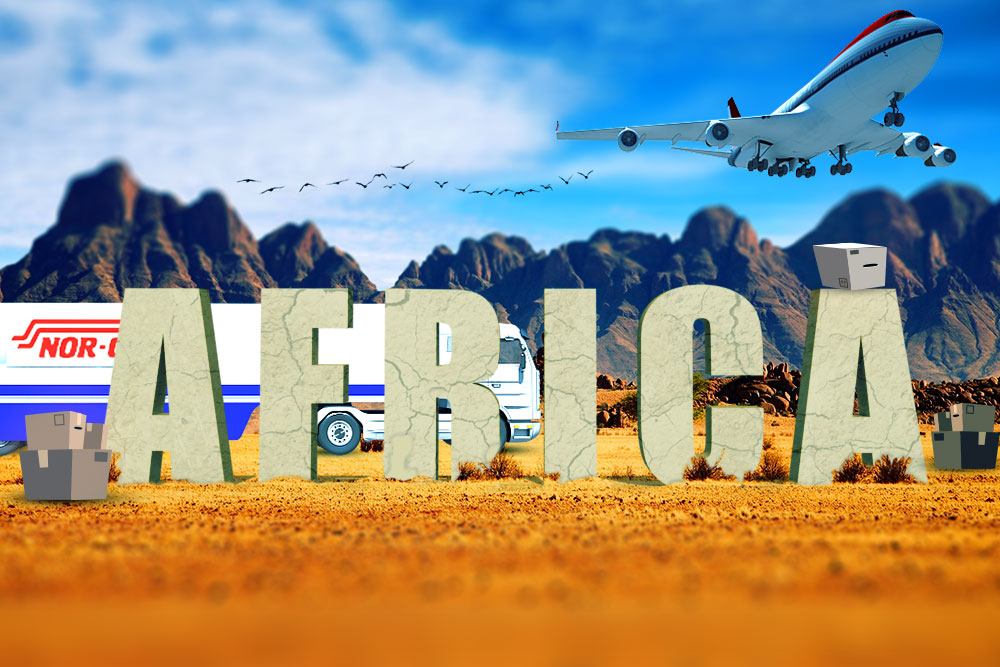 The African Continent is expected to make up around 20 per cent of the global population by 2050. This means that it will create a huge potential labor force and consumer market in the near future. But like any developing market, there will be numerous challenges for the continent. These challenges were the major talking point in the first panel discussion of Air Cargo Africa in Johannesburg.
Logistics Performance Still Poses as a Challenge, but Things Are Looking Brighter
During the session titled "Unlocking Africa's Civil Aviation Potential: The Time Is Now to Set the Rules for Tomorrow" held on February 21, 2017, delegates learned much. According to the International Monetary Fund, 11 of the top 25 countries by GDP growth will be in Africa, but 18 of the bottom 20 nations with the lowest GDP per capita remain in Africa.
Other interesting statistics showed that Egypt, Kenya and South Africa are the only African countries among the top 50 on the logistics performance index, while 13 of the bottom 20 are in Africa.
The session was moderated by International Air Transport Association global head of cargo, Glyn Hughes, who said: "It is the youngest continent with a lot of labor force potential and large consumer market. If infrastructure is in place, it could be leading the global labor force if things are addressed."
Hughes was joined in the panel by Kenya Airways chief operating officer, Jan de Vegt, Saudia Cargo vice president-commercial, Rainer Mueller, Swissport senior vice president cargo-global accounts and commercial, Rudolf Steiner, Worldwide Flight Services group chief operating officer, Barry Nassberg and Atlas Air vice president-sales and marketing (EMEIA), Graham Perkins. Delegates who represent the cargo, logistics and the offshore back office solutions industries also joined the session.
Important Structures Such as Airport Runways Should Be a Priority
De Vegt explained and stressed that cost structures in Africa are some of the most expensive in the world, which has a negative influence on development. He addes, "If costs were used for important structures, we would be better off."
He also mentioned that African airport runways wear out tires five times faster than elsewhere, while overfly and landing rights are seen as an easy way of making money.
Opportunities and Potential Abound, but With "Baby Shoes" Come "Baby Steps" to Be Taken…
De Vegt described Africa as still being in "baby shoes" and needing more time to develop internally before opening everything up. He said there were advantages to not being protectionist but measures need to be taken step by step.
Mueller said import and export infrastructure is generally good but he also pointed out that "One of the biggest challenges on ground transport is combining air cargo with road feeder services. Something is lacking, it cannot be that difficult to set up."
Lastly, Nassberg told delegates that African airports did not have an integrated approach to develop cargo, saying "Facilities are treated as ancillary or a simple opportunity for land revenue or tenancy revenue, without giving any thought towards a cohesive development of cargo policy."