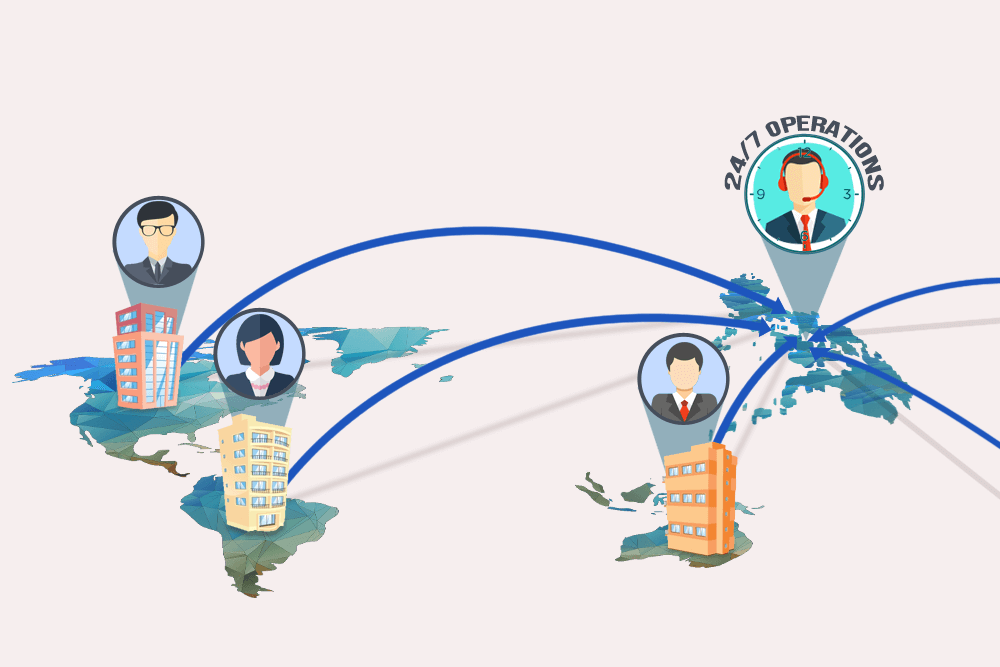 The Philippines is well known as a tropical paradise. It is also celebrated for famous talented people like Lea Salonga and lovely beauty queens like Pia Wurtzbach. But there is more to the said country than these stereotypes. The Philippines also happens to be home to smart and hardworking individuals whose work ethics and performance surpass international standards. If you are looking for a country where you can outsource your business, the Philippines can be a strong candidate. The points in the following paragraphs are just some of the reasons why.
Several international BPO companies trust the Philippines
Since the Philippines was declared as the world's BPO capital in 2010, big foreign companies have established offshoring companies in the country. Their services range from offshoring back office data entry solutions to call centers and creative departments such as design and marketing. Unlike other countries that only specialize in providing call center services, business owners can achieve more in the Philippines because employees in this country are not just working drones. They are smart and always find ingenious ways to get the job done.
Filipinos are the most collaborative employees you can work with
It is true that efficiency is embedded within the system of Filipino employees; they are well known for it. However, they posses another viable trait that—if tapped the right way—can greatly benefit your business. Filipinos are collaborative. They are team players. You do not have to worry about connecting your core staff to the staff you are about to assemble in the Philippines because Filipino employees can easily fit in to your routines.
Filipino employees have well-adjusted body clocks
Filipinos are very resilient and adaptable to change. These attributes is another plus when you decide to settle your offshore company in the Philippines. Having been employed in several BPO companies that are mainly based in the US and the UK, Filipinos can easily adjust their body clocks to whatever schedule is required for your offshore services.
Filipino companies value professional and high-quality results
The fact that the Philippines is one of the top countries in Asia when it comes to English literacy and usage is proof of the country's dedication to excellence. Higher education is valued, giving you the assurance that you are not employing mere working bees. These employees will not stop on mediocre results. They will work on projects with professionalism, intelligence and insight, and experience.
Taking advantage of offshoring to take your business forward can be one of the smartest decisions you can make. Delegating office work such as back office offshoring solutions can free you up to do what you do best. Outsourcing these services to a country like the Philippines can give you the assurance that your back office work is in good hands. Of course, you can try out other countries as well, but you will just take the long, winding road that will eventually take you to the Philippines still. This country did not earn the title of BPO capital for nothing. Take the plunge and see what the country is made of. You will be pleasantly surprised of its creativity and capabilities.