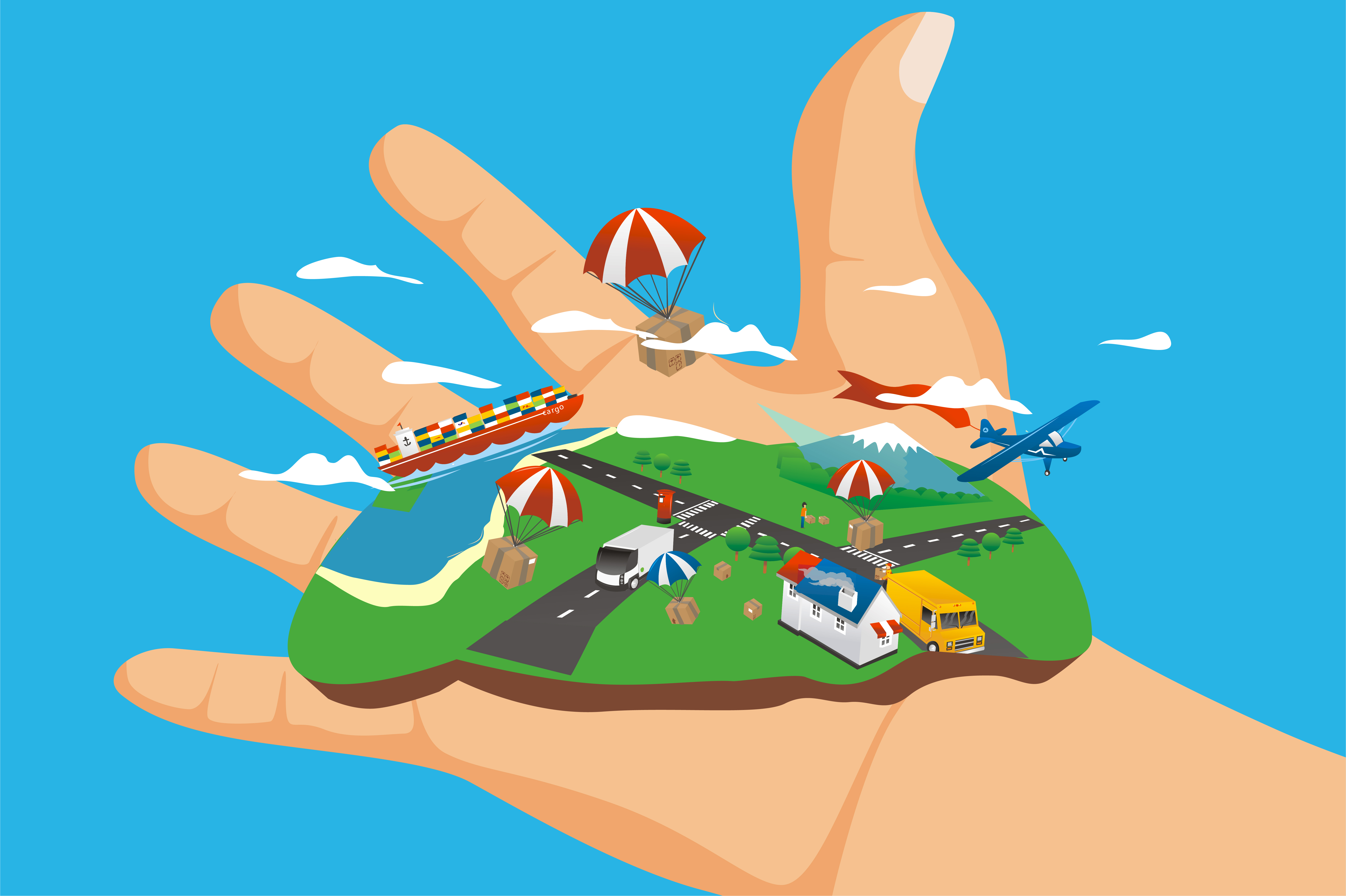 The idea of offshoring has spanned the borders of the freight forwarding industry. An increasing number of freight operators are seeing the advantage of offshoring their administrative tasks, allowing them to concentrate on their job for a successful day-to-day operation. By way of offshoring, a freight operator can be able to concentrate on activities that are aimed toward generating more revenue instead of wasting valuable time on mechanical and mundane tasks. This can be done by tapping an offshoring company. Cargowise Back Office Operators is the complete solution to collate all the data for administrative task and productivity reports for your business to monitor its growth and revenues. Freight operators can gain the following benefits from offshoring.
Save Money and Resources
Offshoring is absolutely an effective solution for freight operators. Having skilled and trained people in back office offshoring solutions to handle non-revenue generating tasks will surely save your time, financial and human resources. Tasks such as data entry, arranging workloads and generating timely reports can be processed by these highly skilled professionals who are trained to exceed beyond your expectations. In addition, offshoring also helps businesses save because there is no need to hire additional staff who needs to be paid with higher wages to do the same tasks. In simple words, offshoring reduced the costs by eliminating the recruitment costs since the third party service provider is the responsible one for its own cost of operations and the possible expertise and experience to get the job done.
You Gain Access to Specialists
Generally, freight operators assign their staff in tasks specific to freight operations. And sometimes, it would take over a year to master their field in doing their specialized task about freight operations. An offshoring staff develops a certain skill to handle a smooth operation. They can contribute to the business with relevant insights and technical advice, making work easier, faster and on schedule to meet the demands of the customer. Outsourcing companies are very particular about what talent they hire and polish. Data offshoring services grants you access to a pool of world-class talent who specialize and is capable of handling all kinds of data. Highly skilled and experienced freight operators know how to work productively and efficiently both offline and online data entry solutions. And through offshoring, you will gain access to these kinds of people and probably acquire one and will help your company maximize its productivity and efficiency.
Growth
Offshoring can help save valuable time for freight operators, allowing them to concentrate on their core functions and focus on growing the business. Part of the daily activities of a freight operator is proper documentation, monitoring the workloads and reporting. These tasks can be very time-consuming. However, as any freight operator must know, these tasks are essential for the business in generating revenues. Offshoring these activities will allow the company and its staff to grow more efficient and competent in delivering their service. With the reduced costs in labor, offshoring allows the business owners to free up allotted labor funds to be reinvested into their business and expand the services and offerings.
Companies that offshore their businesses based their business decisions on free trade and globalization. Offshoring makes sense when a product or service can be produced at a much lower cost than having it done locally.
Task Delegation
Tapping an expert service provider in completing freight operation tasks can help the operational staff with other tasks. Also, it will be easy to assign completion dates with the offshoring team who utilizes worksheets to show the assigned task list for each staff, which is constantly monitored and updated by the offshoring team. This way, the operator always knows that the offshore partner is working on the administrative task and generating compliance report that they can't do given that they are busy with actual operations that need immediate attention.
Valuing Your Time
Time is one of the most valued assets in business, regardless of what sector you belong and wherever part of the globe you are located. For freight operations, time management serves as the core value of the business. The effectiveness and the integrity of the business can be measured through on time delivery, compliance and completion. With the help of a concrete offshore partner to monitor, document and generate work records means you can manage your valuable time in doing field operations and gain more income.
Flexibility
One of the noteworthy gains from offshoring is the difference in the time zone which makes way for greater flexibility. Offshoring enables businesses to work round the clock by adjusting work shifts and makes it possible to serve their customers non-stop. And by the moment your employees wind up for the day, the work is instantly carried forward to the third-party offshore agencies, so that when the employee returns to the office the next day, there's already a staggering amount of work completed and ready for review. Thus, you save a day with your project progressing in lightning speed.
Also, since offshoring reduces hiring costs, it allows the businessmen to quickly expand and contract overseas staff as needed. They are now able to focus on looking for more opportunities for the company's business and financial growth instead of managing vacation and sick leaves, looking after attendance and punctuality issues.
Scalability
Businesses can take advantage of scalability through offshoring data services. Operations that are known expensive to handle such as in-house like data entry, data analytics, data research, and development are better off with offshoring business. Offshoring companies with the help of latest technology, tools, and talent will grant you access to key expertise areas for specific data projects that can help you absorb associated with in-house operations. Around 30% felt that offshoring helps them increase client revenue growth, while 28% felt it increases provider revenue growth.
Minimize Risk
Data management is a sensitive task and if you don't pay enough attention to it, you end up losing it, which can be devastating for your business if it happens. Data management woes like data backup, data recovery, data storage, data entry, and data arrangement—are taking a toll on your day-to-day business activities. But with offshoring, it allows you to mitigate risks associated with data management. With a number of teams across multiple countries providing specialized services for the company, business owners can minimize the risk of work lags with the guarantee that business needs are attended only by the most skilled employees available.
Control
Contrary to the belief that offshoring takes away business control, it actually allows business owners to have a firmer grasp on operations and production-enabling businesses to form a dedicated core group of staff to work and focus exclusively on the company. Business owners are the sole source of directives, guidelines and staff training, all are rolled out according to their own preferences. With the knowledge that offshoring is a strengthened work force, business owners understand how to run the business with offshoring.
Focus on core competencies
Offshoring frees up a significant amount of time for your core business activities and makes for a good competitive strategy. It allows business owners to focus only on strategic issues and developmental activities. They no longer need to hire data managers, administer them, or rent office space to keep them.
When outsourcing data entry, all your data management requirements are managed by data entry companies that are expert in handling data entry, scanning, processing, and indexing the data. Your data will always be in good shape and accessible to you whenever you need it.
Bottom Line
Offshoring helps you gain a competitive edge by allowing you to focus on core competencies and improve business productivity. Take advantage of the time zone difference and keep the work going round the clock. Save money and resources associated with labor and capital expenditure. Effortless offshore research will make sure that you have all the information needed to support strategic decisions. Get access to specialists and gain relevant insights and technical advice. Better laws, minimized risk, and business scalability are all factors too compelling to not take on offshoring