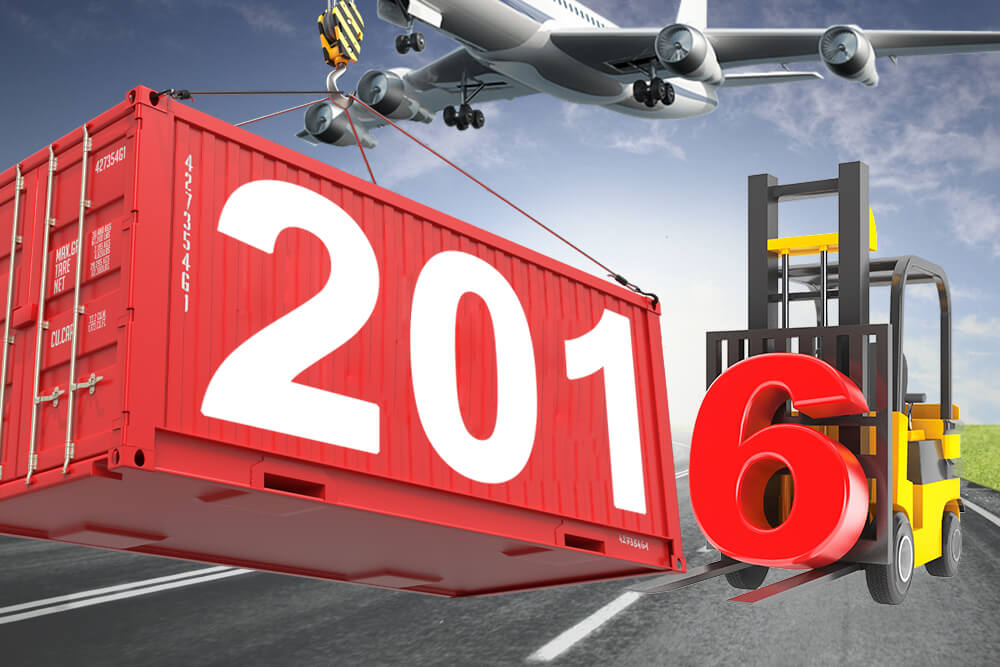 Going back in 2015, it was a notable year for logistics and supply chain industry for their globalization and innovation. Technology has been adapted and has changed the market's way of thinking.  In order to stay competitive in 2016, we look ahead into the future of what is to be expected. Here are top 4 logistics trends for 2016.
US makes the scene for world economic growth and commerce
The United States will make the scene and will top in the global economy in 2016. Both in local and international, the US logistics companies will continue their prosperity. It has been put into attention that the stronger dollar at the end of 2015 will attract more imports from all over the world. Asian and European exporters will be encouraged and will be given an increase of shipping size abroad. However, some of the rising markets have been forced to raise their interest amount which will have negative effects upon economies which are already struggling.
Increase of oil price during the second half of the year
Though it is notably hard to forecast the price of oil, it has been expected by many analysts that the present price will continue for the first half of the year and will eventually increase its price in the second half of the year. Any rise in the oil price will have a big impact on the profit of transporters — shipping lines in particular — where these price hikes cannot be forwarded on to the customers in the market because of over-capacity.
Unchanging sea freight or air cargo prices
This has always been the question of many — what is going to happen to the freight rates this year? The combination of over-capacity and stagnating quantity of cargo has represented that revenues, and gains have dropped in the last 6 months of 2015, proving that the shipping lines are unable to overturn the slump seen in 2015, even though they have exerted planned efforts. Forecasting the economic improvement in 2016 that provides sufficient quantity to steer the problem to solution on their own is difficult enough.
Aerial cargo rates have also remained stagnant. There will be affliction upon the rates due to the uncertainty of economic environment and the oversupply of capacity on the market. However, with the collaboration of low cost of jet fuel and the help of back office offshoring solutions, there is good news for air cargo operators. There will be substantial improvement in financial performance for a short while.
Retail supply chains is continuously transformed by e-commerce
E-retailing shows us no hint of losing its drive in the e-commerce of every country. Though, making profit out of e-retailing is another matter. It is clear that retailing owners will have to adopt a multichannel approach to sales — like offshoring back office data entry solutions and other approaches available in this era — in order for the business to survive, and they will have to do this in a way that allows them to make profit. For this adoption, they will have to charge customers for their deliveries and provide them with wider range of delivery option at the same time. Retailers for 2016 will have deliberately found a way to have a cheaper of click-and-collect delivery option for the customers.