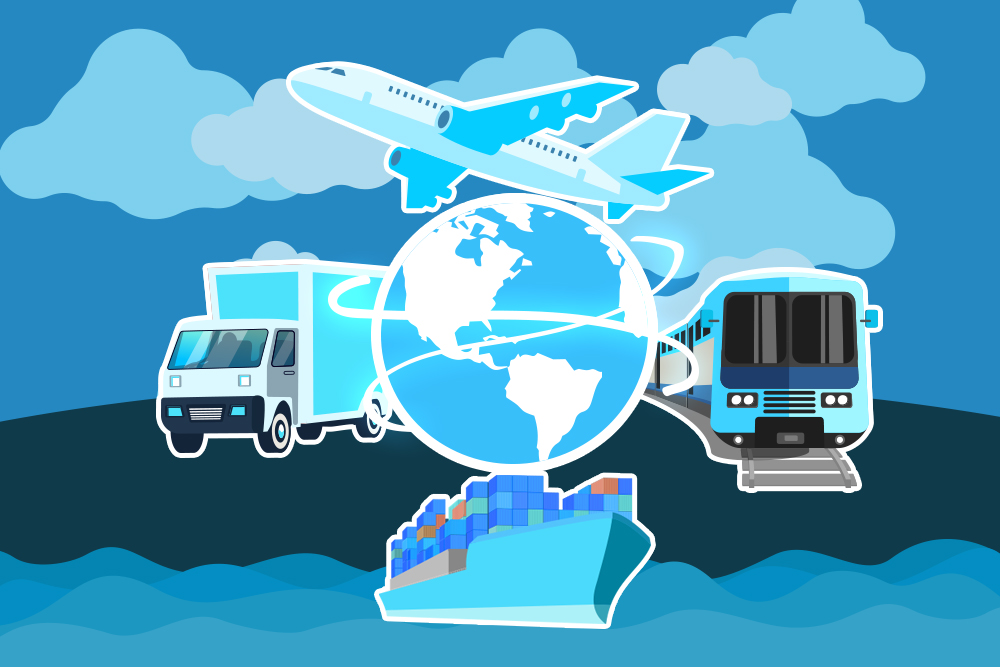 The type of transportation that you and your offshore back office solutions partner will choose for shipping goods is a very important decision that both of you need to make. Aside from how it will positively or negatively affect your budget and shipping deadlines, the size and weight of goods to be delivered should also be considered. In this article, we will help you decide which mode of transportation best suits your business.
By Sea
Due to size and weight, there are certain shipments that can only be transported using ocean-going vessels.
Ocean freight is a budget-friendly way of transporting your goods. However, it will take a longer time before it reaches its destination. You need to consider the fact that while size and volume is an issue with air freight, this is not a problem when you choose to go by sea.
Ferrying freight by means of the ocean is usually preferred for bulk items like agricultural products, coal, steel, and other industrial exports. Huge and oddly shaped goods such as airplane parts are also shipped this way.
Lastly, since most businesses now are going green, ocean freight has less environmental impact than most forms of transport. Compared to air freight, which has higher gas emission for such a small space, you can ship more goods by ocean freight with less pollution.
By Air
If you need to meet crucial deadlines or you're shipping goods that can easily go bad, the best way to deliver is air freight.
Huge retail and automotive industries use air freight to meet the demands deadlines of a "Just In Time" (JIT) mode of production. JIT gives your business flexibility since it only has the materials delivered once the demands for a good goes up or only when the orders come in.
Other goods that should be delivered by air are produce, flowers, and pharmaceuticals – which have a very short shelf-life and will benefit from the speed of this mode of transport. With air transpo, there is also less handling involved. This is good because it minimizes damage or theft.
However, if you are going to consider air transportation you should be careful about your budget because it may be a bit more expensive than other options.
Another main drawback is there are size and volume limitations if you wish to ship your goods by air.
By Rail
A popular method of transport in huge land masses like North America and Europe that is also considered environment-friendly is by train. Trains use less fuel than trucks and will only need one driver for wagons that may number up to the hundreds. However, additional costs may be incurred for trains when they reach their stations where you would need to haul the goods to another carrier who will transport the products by road.
If we are going to look at it closely, long distance transport by rail is less costly and short distances are less costly if we ship by road.
Trucks
Road freight using trucks is one of the most commonly used modes of transportation globally. A plus point with trucks is that a single customs document can go through different borders, making it very efficient.