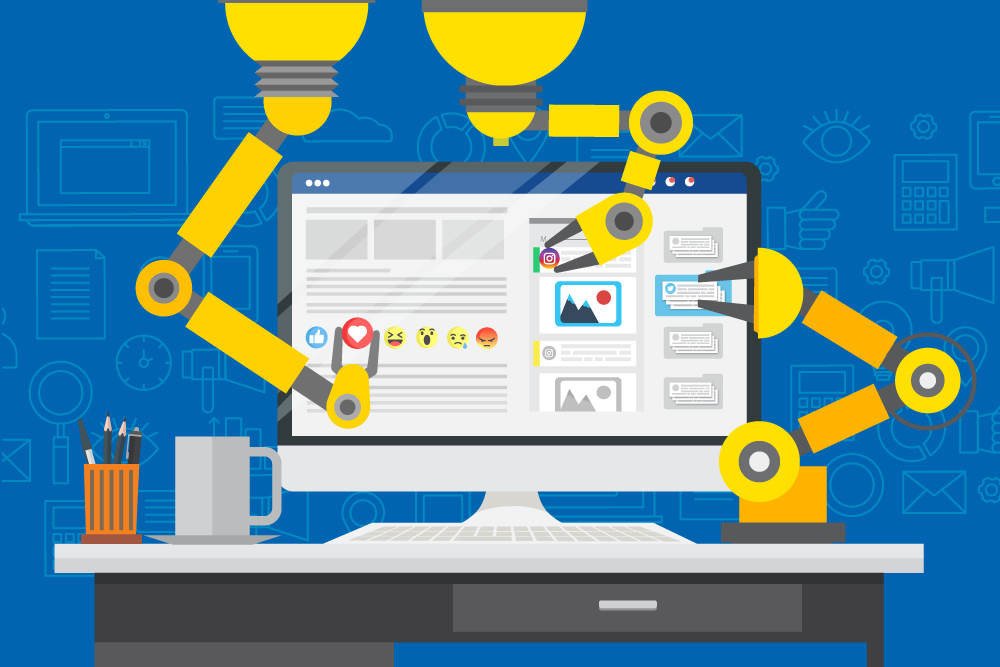 Recently, social media has become one of an important part of modern business particularly marketing. As of the moment, this is true for creative solution services that work for clients who are aiming to engage with client prospects, existing clients and tapping potential partners or investors.
While having a social media marketing strategy in place is key, putting your plans to work can become quite tiring and time consuming. It has become too tedious that posting content, providing answers to customers' concerns, or even just managing content has become a full-time job focus.
Take advantage of applications that help automate social media
The easiest method of automating social media is by using downloaded or purchased apps. Each application possesses its own one-of-a-kind range of functions and benefits, but at the end of the day, you use all of them to schedule your content in advance and allows you to monitor your social media pages when someone comments, sends messages or mentions your brand.
For beginners, my advice is to just choose one app and see if this app will work for you.
Connect your social media to your blog pages
You and your offshore back office solutions team may have spent serious time on that blog post or designing that infographic. Why not make safeguard and ensure whatever content you are posting gets readership and shared by your visitors? If your blog is WordPress-based, this is very easy to do since there are a lot of plugins that you can use to allow you to create social share buttons on your website which proactively and simultaneously shares on your social media pages anytime you post something new.
Another thing is that you can also synchronize your blogs and social media content in advance with applications like CoSchedule. This app lets you to plan your editorial calendar the same time as the social media page you wish to cross post any content on.
Tweet often; like around twice or thrice a day
Influencers in Twitter find success in tweeting around 3 times each day. Even if you only share the same post, you're still growing your chances of engagement and shares since you are being seen by another set of audience.
Take careful steps and do it one at a time
The last word of advice is that you should know that you can't automate a hundred percent of your social media and turn it into an engagement tapping machine. If you want to really grow a huge following on your social media, automation is not the sole way to achieve this. You should make sure that engage personally with your followers. Take my word for this, people can actually sense if an account is being handled by a bot. Instead of trying to do everything all at once, focus on doing one task at a time.
For example, you can just focus on answering the questions on the inbox, or sometimes put your attention on updating your "about us" page. You don't really have to do tasks like these for majority of your shift, but try looking for the chance to put a human touch on your page. Keep in mind that the more personal your approach is, the more it creates a warm engagement with your followers. By doing this, you earn your fans' trust and trust is the foundation of any successful business.