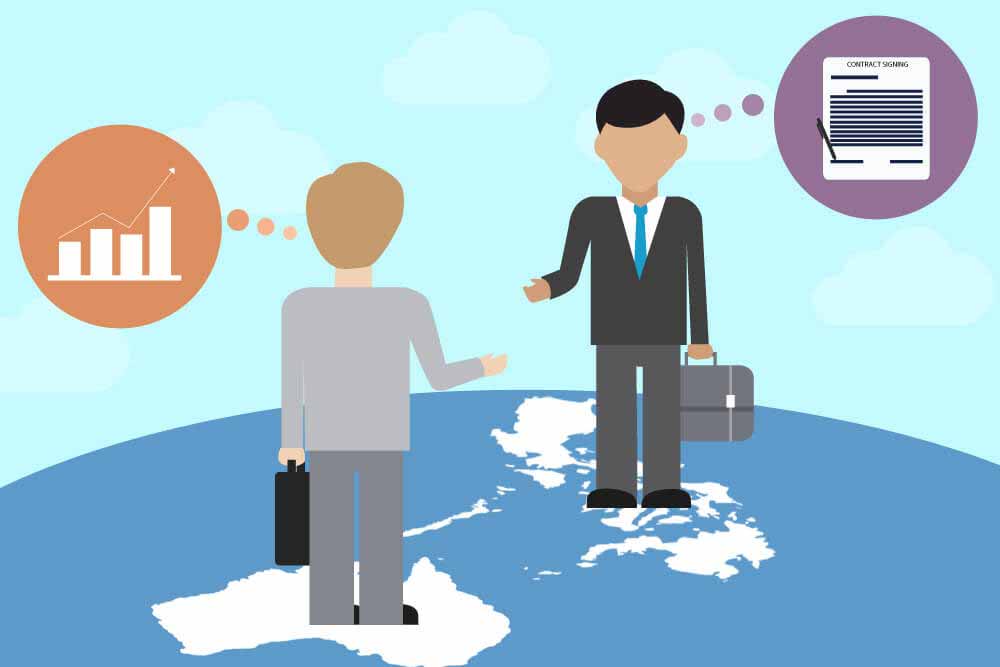 With the several countries that deliver offshoring services like offshoring back office data entry solutions, providers are bombarded with options on where to put their products and services. A lot of factors are needed to be considered in choosing the right place and the right people. While India, South Africa, China, and Malaysia all offer outsourcing services, most countries choose the Philippines. Our careful analysis indicated that it's the most suitable location for offshore workforces for most foreign businesses. The Philippines has undergone a quiet revolution that has reshaped its industries to meet the demands in the outsourcing business. The following are the detailed advantages the Philippines has as your offshore partner.
Filipinos are well-versed in the English language.
The Philippines is the third largest English-speaking country in the world and boasts a 94 percent English literacy rate. Most Filipinos are university educated; hence, they have a natural English accent which is easily understood.
There is a similarity between most western cultures and the Philippine culture.
The Philippines is culturally similar to many western countries. It was an American colony for 50 years, its people are fascinated with American pop culture, and over 90 percent of people are Christian.
Philippine education.
The public and private Filipino university systems produce about 400,000 graduates a year— 30,000 to 50,000 of whom are technically proficient, with degrees in computer science, accounting, and the medical profession. Half of all graduates have degrees in business administration, IT, multimedia, marketing/communication, and other specialized areas. Because the offshoring and outsourcing industries have been operating in the Philippines for over 20 years, more than 4 million trained workers already have experience working for foreign companies.
Foreign investors have long-term opportunities in the country.
The Philippines is a young nation with an average population of 114 million people whose average age is only 22 years old, which means there will be significant growth opportunities for the offshoring industry for many years to come.
Offshore companies in the Philippines match the schedules of their counterparts in foreign countries.
Diversified specialists usually work an offset day to match the working hours of our clients. Our standard employment agreement is outlined for Filipino staff to take the client's public holidays rather than the local ones, which helps to seamlessly integrate the offshore staff with the local staff.
You will enjoy cost advantages.
Wages in the Philippines are typically less than a fifth of those in most western countries, and local communication and housing costs are also about 50 percent less.
You will benefit from the famous Filipino work ethic.
Filipinos have an excellent work ethic. Employers can expect them to work long hours without compromising high levels of productivity. They are loyal and are naturally hardworking employees, who, if well managed, are likely to make long-term relationships with their employers.
The country has favorable telecommunications and infrastructure
Overall, the Philippines's infrastructure, power, water, roads, and telecommunications— particularly in Manila and Cebu where our office is based—compares favorably with other offshoring destinations around the world. There's also a 24/7 Internet connectivity, with fiber optic cables as a primary network and satellite as backup.
The Philippines has an amazing track record on offshoring/outsourcing.
The Philippines is a proven destination for major international companies looking to outsource or offshore staff or services. Great examples are Hewlett Packard, JPMorgan Chase Bank, Bank of America, Wells Fargo, Deutsche Bank, Macquarie Bank, White and Case, Virgin, Baker & McKenzie, ANZ Bank, Jetstar, and Telstra.
You are assured of economic stability.
The Philippines is among the emerging markets in the Asian region given its sound economic base and highly skilled workforce. GDP growth has averaged about 5 percent since 2002 and was 6.6 percent in 2012, amid global uncertainties. In recent years, the country has restored its stability and its robust economic growth as well as its sound fiscal management. It has resulted in attaining investment grade status from the Japan Credit Rating Agency in 2012 up to the present, following similar upgrades from other rating agencies.
The country is targeting to meet its Millennium Development Goals, focusing on improving gender equality in basic education and reducing infant and child mortality. While there is a lot more that needs to be done, the government is committed in meeting the challenges with constant developmental plans.
The offshoring industry has a solid support from the government.
The business process outsourcing industry (BPO) or offshoring, has been growing at a rate in excess of 25 percent a year for the past 10 years. In addition, the back office offshoring sub-sector of this industry has been the recent super star. Currently, back office outsourcing data entry growth is more than 40 percent per year.
This industry is now the second largest by GDP contribution in the country. To assist and support industry growth, the Philippine government has set up special economic zones managed by the Philippine Economic Zone Authority. Businesses located within these zones receive tax incentives, holidays, and other forms of government assistance to encourage their ongoing investment in the country.
In choosing your offshore country partner, the Philippines is simply the right place and cargowise data entry services is the right partner to do the job for you. Don't miss on a golden opportunity to make advancements in your company! Let offshoring help you reach the top of the success ladder.