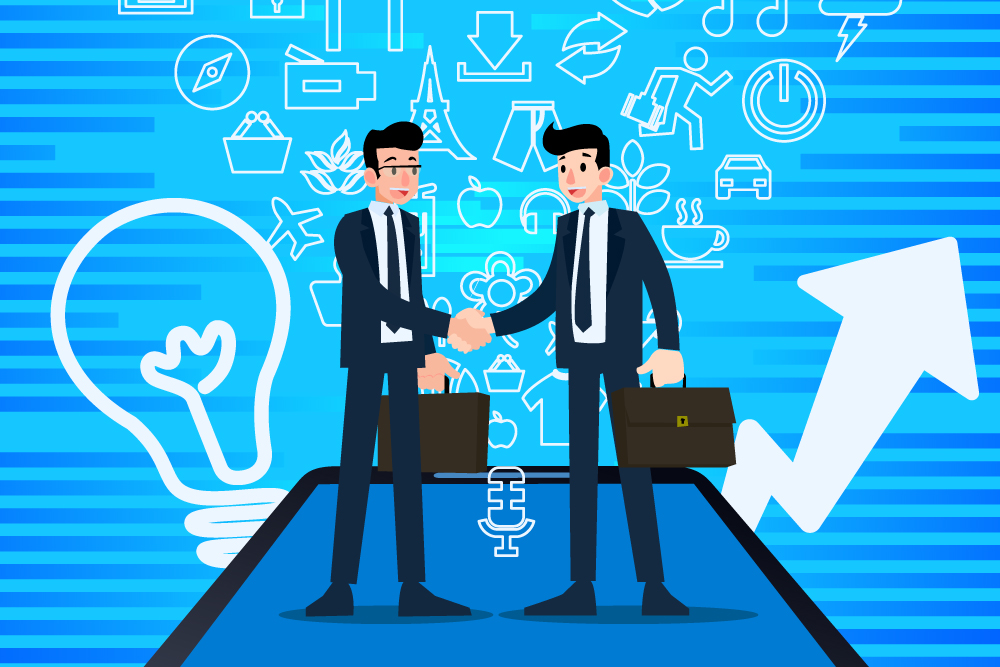 Third-Party Logistics (3PL) has changed in major ways and is striving to develop by embracing smart working practices. As competition continues to heat up in order to serve the increasing demand with up to 15% growth, smart business owners are taking advantage of cloud-based technologies.
Accurate and efficient processes geared towards decreasing costs will be crucial – but is a must for companies to adopt. Companies, often times, cannot cope with globalization, competition, and growing complexities in the ever-expanding market. Back office outsourcing solutions will help you attain the cost-reduction goals of operational and employee hours. Adopting emerging cloud-based technologies is the key. Offshore back office solutions are anticipating these 10 short-term predictions so shippers and supply chain managers are prepared to benefit from it:
Shippers and Third-Party Logistics Companies Will Work More Together
Performance and integrity of data, as well as flexibility and speed of change will be critical. This is why third-party logistics companies and shippers will rely heavily on technology to connect and engage with customers. Meanwhile, the importance of supply chain management will be more evident and will be commonly used, even for the smallest 3PL, because it is where the supply chain vendor can monitor the buyers' inventory and make some periodic resupply decisions.
Mobile Applications will Increase
2020 will be progressive because most of the 3PL companies will opt for mobile technology, as they focus around agility through mobility. Mobile applications will be one of the top trends because they can adapt to many things, such as QR code scanning, which is a convenient way to store data in a small space. With this application, it's easier to transport freights by keeping and storing data on products and will simplify tracking and identification through QR code scanning. Moreover, freight shipments ordering and processing will be possible from anywhere at any time.
More Intelligent Third-Party Logistics Technology
Third-Party Logistics will be pursuing smarter software and technology systems to achieve ROI quickly.  They are set to elevate on something that will help inventory records and order turnaround, such as changing of business plan into something more efficient. Mostly, it will elevate speech recognition software, which is helpful for direct communications for recording and processing inventory inquiries and tracking freights.
Harnessing of Big Data and Information Sharing
Cloud-based technology adoption will happen in most third-party logistics companies because it makes them move faster, produces more, and become extra responsive to their customers. It is an opportunity to accelerate the deployment of their services and cloud technology has great mobility and agility, which makes it more attractive for the third-party logistics companies. Shippers want to increase efficiency in the shipping process. Therefore, embracing cloud-based technology is their greatest choice because it is proven that with cloud technology they can save more time, money, and manpower.
The Globalization of the Economy
In 2020, world economy integration and 3PLs are expected to work on a larger scale with global outlook. Globalization will bring attention to information technology because tracking shipments and moving products around the world requires big data, so ensuring the best trade routes must be calculated. Changing trade boundaries will not affect the products but it affects the people. 3PLs must be able to relate cultural differences and be flexible to ensure success.
Increase Visibility of Manufacturer and Shipper Visibility in Supply Chains
In 2020, 3PL's will be utilizing comprehensive methodologies for their supply chains by collaborating with manufacturers in order to make use of continuous replenishment and inventory management. The increased visibility of supply chains benefits the customers, shipping agents, and management. They will be working on increasing their manufacturer and shipper visibility as it enables operational excellence in the competitive landscape by optimizing time, cost, and quality.
Automation
Automating processes can save time and is more accurate. Having orders shipped at real-time will improve customer services and enable them to be content by meeting their expectations. When 3PL's utilize the right automation tools, they can increase productivity and efficiency across the supply chain, resulting in more sales for the client, as well as faster and more accurate orders for the end-customer.
Services Diversifies
Businesses that only have a narrow range of products – which will only have access to a finite number of customers – are the most likely to diversify. Changing into new product lines is the best option because it is essential to the long-term viability of the company. Diversifying new products and service lines will help provide and effective path to fast growth, as you sell more products to customers and establish new markets. New customers with broader range of solutions will be integrated to form longer partnerships and become more profitable in the future.
Better Staff Management for 3PL Customers
As business achievements rely upon your staff, a well-rounded transportation management framework will support better representative administration through client access and organization inside the structure.  Staff will all be precisely estimated on KPIs from time per task, which bearers they picked, and how capable are they are when it comes to correct sales are correct and dealing with freight claims organization.
Environment Sustainability
While businesses recognize better approaches to decrease inefficiencies, the big focus will be on sustainability. Buildings and equipment used by third-party logistics providers will be green and technology will deliver savings in areas such as energy consumption and transportation. Expect companies – even direct competitors – to share transportation of goods to cut overall maintenance and fuel costs.