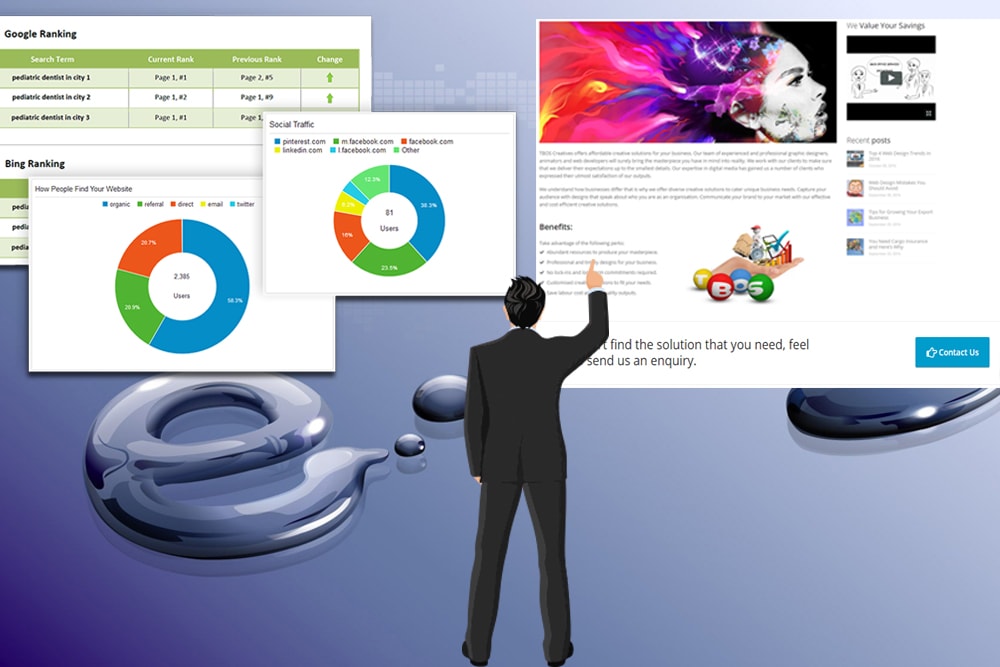 After setting up the company's website, another obstacle they need to face is to maximise their online visibility and increase their online existence. This is measured by website traffic. These numbers are generated by getting the frequency of visits and the number of visitors of a certain website. Naturally, low traffic means fewer possibilities of sales conversion which can definitely affect the business.
Many businesses, especially the new ones struggle on how to increase website traffic. However, there are simple things that they can do to raise the number. Here are tips on what organisations need to implement to escalate their website traffic and convert visitors into prospect clients and loyal customers.
Testing the Waters
In this case, testing the website. While it is necessary to do testing prior to launching the website, it does not end there. It's a never ending cycle of testing and implementation. Note that technology changes almost in a speed of a blink, the company's website may not look as attractive as it did the first time.
Going Back to the Basics
Nothing is wrong with sticking to basics, especially for the ones that are still starting out. Consider site navigation, sales copies, order process and opt-in offers. These components complete the website starter pack. Make sure that customers can navigate the website easily; sales copies are available for them to get the product or service information; order processes are simplified to make placing an order and easy experience and lastly provide opt-in offers to get the visitor's contact information.
Customer Research
It is not enough to have a fully functional and attractive website. Organisations also have to determine their target market. Research on the customer with the following criteria as a guide: gender, age, education, profession, income, and location. This will help create a clearer picture of what the customers would want to see on the website. It will also make it easier for companies to reach these customers through channels and develop campaigns and marketing strategies that will definitely capture the target market's attention.
Produce Quality Contents and Make It Public
Creating quality contents not only help generate more visitors but also makes websites rank higher in search engine results page. Always make sure to produce content regularly and make it available to the public to keep the website rank as well as to inform visitors of the products and services the company offers. Drop the sales pitch for now and focus on providing company and product or service information to visitors. Some organisations seek help from Creative Solutions Services to help them produce quality and convincing contents.
Post it on Social Media Platforms
From social networking to a marketing platform, social media has evolved so much. Facebook, Instagram, Twitter, Google and so much more have become avenues not only to connect people but to promote brands and contents. Creating a social media for the company is one way to increase website visitors and customers.
There are so many other ways a company can increase their website traffic. Other businesses even invest in offshore web development to make sure their websites reach their target market and increase traffic at the same time. If you're one of those who just started out their online marketing efforts, contact Creative Designs and Animation Services today and let's discuss how we can increase your website's traffic and sales conversion.