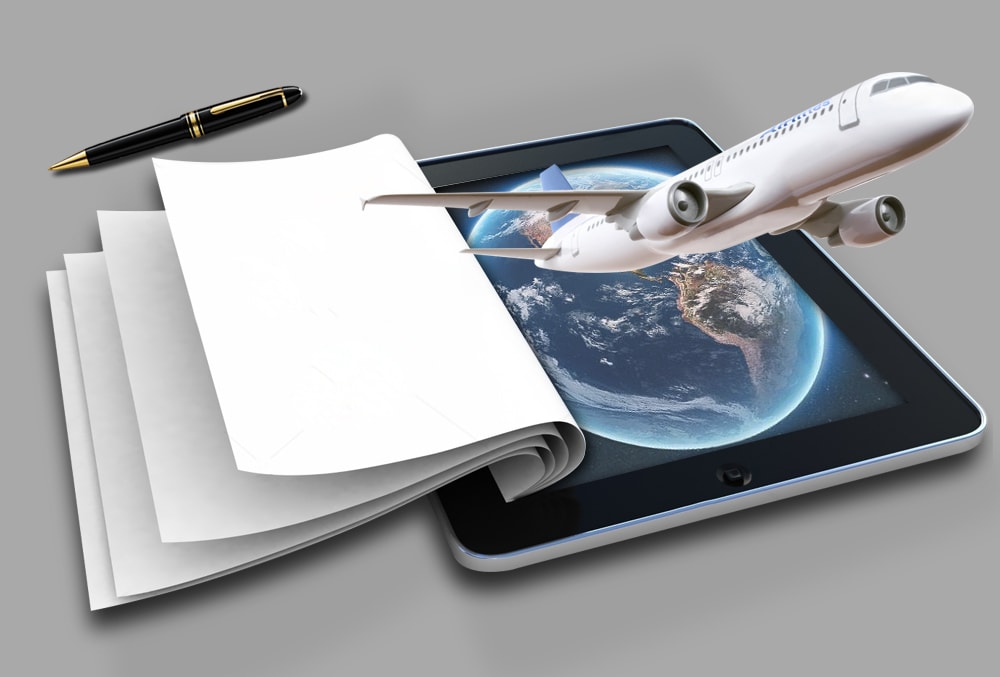 In light of emerging new market conditions, how long can the air cargo community, in particular small and medium businesses, survive whilst operating opaque, analog and paper-based processes? They cannot, experts assert. Cultural and organizational barriers will clip the wings of the air cargo industry.
Digitisation of cargo pricing and sales is now technically possible but still sorely lacking. However, change is imminent. The next generation of shippers won't stand for offline service. Air forwarders and carriers now face the choice to either digitize – or lose business to someone who already is.
The Important Benefits of Technology
Experts also warn that global cargo is increasingly turning into a commoditized business. Service speaks loudly, but when a competitor with equal service can offer it together with the advantages of automation, then reduced profitability and customer abandonment become inevitable.
Freightos conducted a survey of the top 20 forwarders in 2015 and 2016. Some of the findings are not only rather alarming but also confirm the industry is in dire need of remedial lessons on the benefits of technology. Of the forwarders surveyed, Kuehne + Nagel was the only business that instantly provided a freight quote days ahead of their rivals, and years ahead in technology.
The study discovered that most of the forwarders' processes are still manual. It took on average 101 hours (4 days) to provide a simple, manual spot quote, 11 hours longer than in 2015, reveals Freightos. Following up the quote request took an average of 15 hours (7 hours in 2015). And, of the 20 forwarders, only 9 provided a quote.
Balancing Paper and Digital
This may be one of the reasons why the air cargo industry has been fighting with the permanently perplexing problem. The question remains, why an industry that operates some of the most sophisticated machines in the world is still struggling to eliminate paper.
Whilst most companies have initiatives aimed at digitizing documents in the transportation cycle, there are still other documents in the back office that could be ripe for dematerialization. Certainly when we hit 50 per cent e-AWB [penetration], this is probably the worst of both worlds, as the business has to cope in this hybrid state: managing the paper and digital. This has to be inefficient, and therefore, costly.
Maybe this is why it is suggested that smaller firms will survive using paper-based operations because the airfreight industry will continue to condone it. It still must be the case that some businesses, whether big or small, can still manage using paper. Perhaps this is indicative that we have not approached this in the right way. Even in the age of cloud, apps and offshore back office solutions, it still seems paper is tolerated and accepted, even if an 'e'-alternative is available.
Simple Technology May Provide a Solution
Facebook, Gmail and Amazon built their empires by making things simple to start using new technology; the key is the openness to change and the foresight to do it before it's a game of catch-up.
Some companies across air cargo and logistics are ahead of the game adopting proactive rather than a reactive approach. These companies are: Kuehne + Nagel, Panalpina, British Airways, DSV, DHL, Cathay Pacific, Qatar Airways, Air France-KLM, Kenya Airways, Lufthansa Cargo, Emirates, China Airlines, Korean Air, DB Schenker, Singapore Airlines Cargo, UPS, Nippon Express, Kintetsu, FedEx, Hellman, TNT, Air China, Swiss Air Lines and Delta Air Lines.