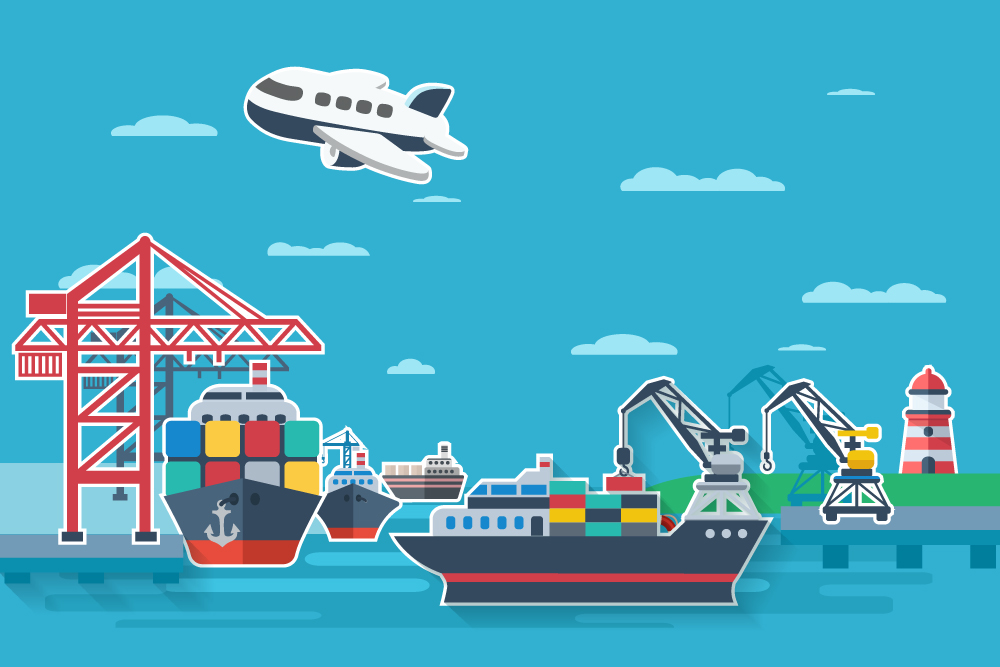 Competition is one of the constants in business. Competition can either wipe you out or sharpened to be better. It's a make or break experience. It drives innovation, inspires perseverance and builds team spirit which leads in rendering more services in your Back Office Offshoring Services. But competition isn't all good, and it is something that can bring you down as well.
Every industry has competition in varying degrees and it comes in various forms. There are several cases where you really struggle in finding a way to stand out, but it's easy to beat the competition by carefully scrutinizing alternative means.
Here are some methods and further explanation on how your Back Office Offshoring Solutions can compete in the shipping and freight industry.
Take the Global Container Shipping Alliances as an Example
A Shipping Alliance is a group of ocean carriers joining forces to create a cooperative agreement forming strategic alliance covering various trade routes through cooperation between members on a global level. An alliance is known for taking account of almost 81% of the global container shipping market and a customer shipping cargo. Somewhere in the world, a shipping company would have at some point have used one of these alliances. An alliance is proven to lower the operational costs in shipping account for 67% of the total running shipping line operation. And 46% relate bunker costs and 21% relate to port charges, both which are variable costs.
When the lines used are within the alliances, your cargo will be:
Shipped on the same boat
Contacting the same ports
Having loads and discharges on the named date
Following the same route
Experiencing the same conditions or delays
Having more or less freight rate
Take the South African Container Rail Freight as an Example
Transnet Freight Rail (TFR) operates six major inland terminals and nineteen satellite depots that are strategically located across the country linking the South African ports to the main cargo centres. Each terminal with its satellites depots handle containers, cars and bulk traffic are located as follows:
City Deep (Eastcon, Kazcon),
Belcon (Saldanha, Ashton, Dalcon),
Deal Party (East London, George),
Pretcon (Phalaborwa, Witbank, Pietersburg, Nelspruit, Piet Retief),
Bayhead (Newcastle) and
Bloemfontein (Kimberly, Maseru, De Aar, Kroonstad, Kakamas, Bethlehem).
Transnet has rail contracts with few major container companies including shipping lines and rail operators. Most rail customers will be using the following for their rail movements and if you are one of the rail customers, your cargo will be:
Transported on the same train
Contacting the same rail terminals
Taking the same time to get there
Following the same route
Experiencing the same conditions or delays
Paying more or less or similar charges for the rail movement
Take the process of shipping as an example
As for the process of shipping your cargo, it will be going through the same way of shipping, clearing, and forwarding process just like other cargos. Documents will be passed through the same authorities and there are some documents that will be issued the same way as well. Given these similarities, doesn't the idea of how you are going to compete with other shipping lines cross your mind? How are you going to compete and outplay other shipping lines who have the same functions as yours?
There are several methods of tackling competition. One of the proven methods to make your company compete in shipping and freight industry is to differentiate. Here are the following differentiators that will help you compete.
Differentiation by Service
Service is one main factor that will set you apart from your competition and something that a customer will always look for. Specifically, these are the pre-sales and post-sales service that you offer. To guarantee that you are providing good services to your customers, make sure to meet the following processes:
Make it easy to deal with you
Customer service is a basic requirement in any form of business. A good customer service relates to the service you provide during pre-sales and post-sales. Improving your customer service skills will lead to greater customer satisfaction and more enjoyable experience for them. If your shipping industry has a website, make sure to put a telephone number or contact form for the customers to fill up and access your services easily. Being at ease when doing business with a company is something a customer is looking for.
Make your process unique
Be the one to top the competition by having a different approach to your customer's problem and to never treat them as a number. Show the customers how you truly value them and also the unique benefits they can have and enjoy as they root for your business. Make sure to always have a new business model that they can look forward to. You can also develop your own unique business model to show them how capable your business is when developing things for the customers.
Offer Value
Whether it's a service or a product, customers are always looking for value in every purchase. Satisfy your customers by offering the best value and avoid them to pay more value than the products or services. Find your niche and provide enough value to your customers to earn the trust of promoting your company.
Hire Right
Up the ante by hiring the right personnel to handle your business and make a big impact to your clients. Also, add high-level subject matter experts to your team to create confidence in your services and leave no room for regrets as your team takes your customer's matter seriously.
Train
Encourage your personnel to master the terms of service offering and train them about the terms of solving customer's problem and meeting their requirements to provide exemplary service for your customers.
Differentiate based on Relationship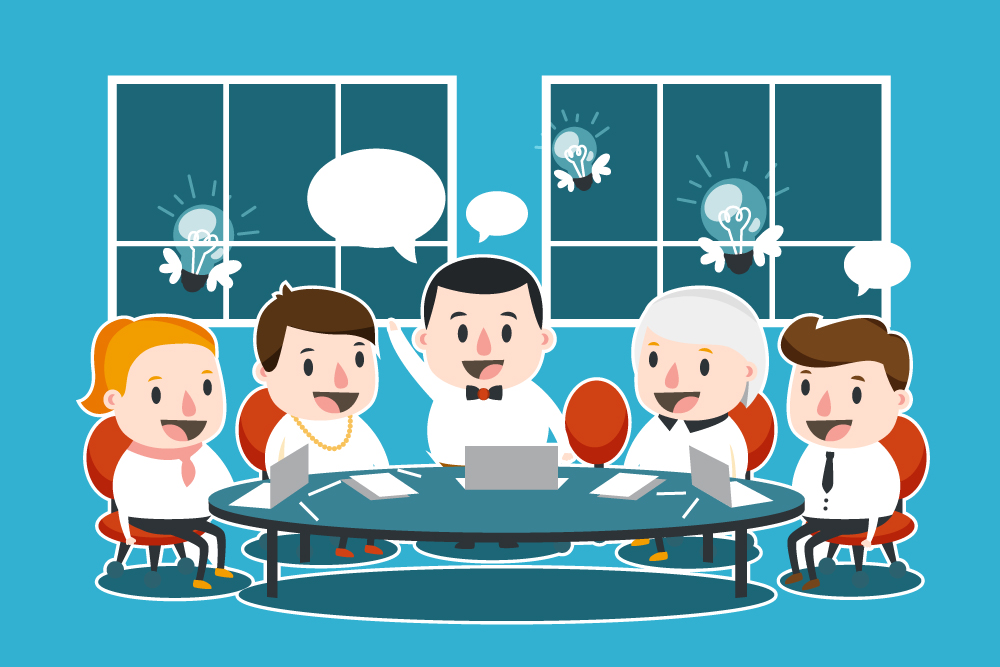 The most important asset in businesses are relationships that are built along the way whether those are with the customers, suppliers, or others in your supply chain. Many businesses survive due to relationships that are created and nurtured over time. It may take years to cultivate a relationship considering that trust takes time to earn and can be broken in minutes. However, once you've built such relationship in your business, it is expected to be successful and last longer.
Differentiate based on Reputation
Creating and having a reputation around your business is essential to its survival. The trust and confidence you gain from the consumer can have a direct and profound effect on your company's bottom line. It helps maintain your value and gain credibility in your industry. When your organization has a good reputation in the market, consumers have a preference on your company over others even when they are offering the same products or services. The reputation of your organization enables your company to differentiate its product in highly competitive markets, allowing it to have premium pricing and become the factor in whether a customer decides to patronize your business or not.
Differentiate through Innovation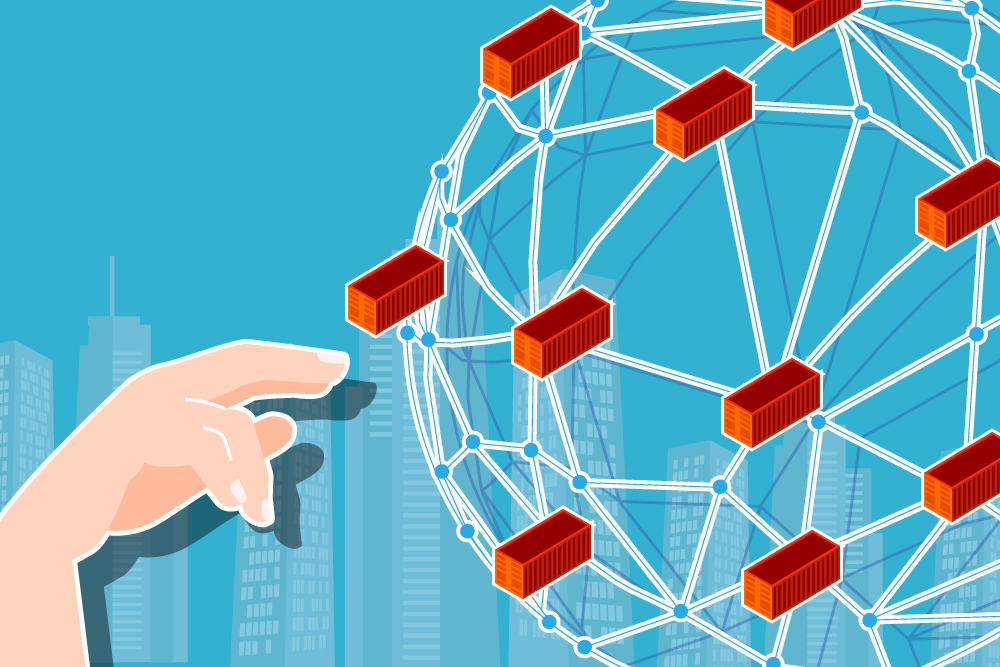 Innovation is the biggest buzzword to hit many industries in a very long time and finally it has reached the shipping industry. As the world is progressing rapidly, those who don't innovate or adapt innovation are left behind. Now the shipping industry seems to have been innovating, so make sure that your shipping industry is embracing innovation as well. Here are few examples of innovation in the shipping industry:
The Shipping Container
Conceived by Malcom McLean and created by Keith Tantlinger in 1956, the shipping container continues to inspire and develop through the years. This innovation has helped bring the world closer and made globalization a reality. In 22 years, it is still going strong and now the benefits of containerization range from:
Improved and quicker handling of cargo
The flexibility of cargo operation
A door to door movement using the same unit
Cargo security
Intermodal and multimodal operations allowing cargo to reach every corner of the world whether by sea or land
Cheaper shipping which savings could be passed on to consumers
Intermodal Freight Trains
Now shipping offers intermodal operations in every corner of the world that would lessen the transit time. On the 27th of April, the first intermodal train from Chengdu arrived at the South Container Terminal in Vienna in just 14 days covering a distance of 9,800 kilometers. With this intermodal freight trains, freight rail revolution will be overtaking sea freight but in a good way. Thus, this creation will give opportunities to customers for multimodal shipping.
Automated Container Terminals

Is manual productivity at container terminals too slow for you? At Port of Qingdao, East of China, Shandong. Asia's first automated container terminal has started. With containers of a giant ship are unloaded automatically without the need of a single worker. This automation cuts 85% labor force and improves efficiency up to 30%. It is quicker, safer and it has automatic assembling and disassembling functions. It can accommodate up to 24,000TEU and its handling and transporting facilities powered by electricity. It is also environment-friendly because the terminal can operate without lighting.
Smart Containers

It is not just ship that gets innovated but also containers. Containers as well are getting smarter. It can be tracked now, and those containers that are tracked can communicate with you giving its data, location, the condition of its cargo, and whether the power is on or off. It also allows real-time monitoring of the cargo including temperature, humidity level, and any other issues during transit.
Differentiate Using your Product
Product differentiation is a main form of differentiation and it goes hand in hand with innovation. Those that have innovated are always ahead of the pack. Along with the innovation, your business would be able to compete against any other businesses if you have products and business strategies that are distinctive to your company but flexible. When you have strategies, it would lead to bringing in consumer interest and may increase brand loyalty or even allow for a higher price point knowing that your product is perceived to be better than others, not to mention the strategies at hand as your trump card.
Differentiate through Price
Price differentiation is the most common form of differentiation in many industries. In this age of depressed margins and revenue, everyone is looking to cut costs and to get shipping rates as cheap as possible with quality services. Dropping the price will be a means of securing the business. It would also mean bringing the customer's interest to your shipping industry.
When doing a differentiation in your Back Office Offshoring Solutions that could compete with other business, consider these options and apply it strategically to your shipping industry to make your business progressive.
Pricing and Service
A diversity of Products and Services
Innovations and Products
Becoming an industry standard