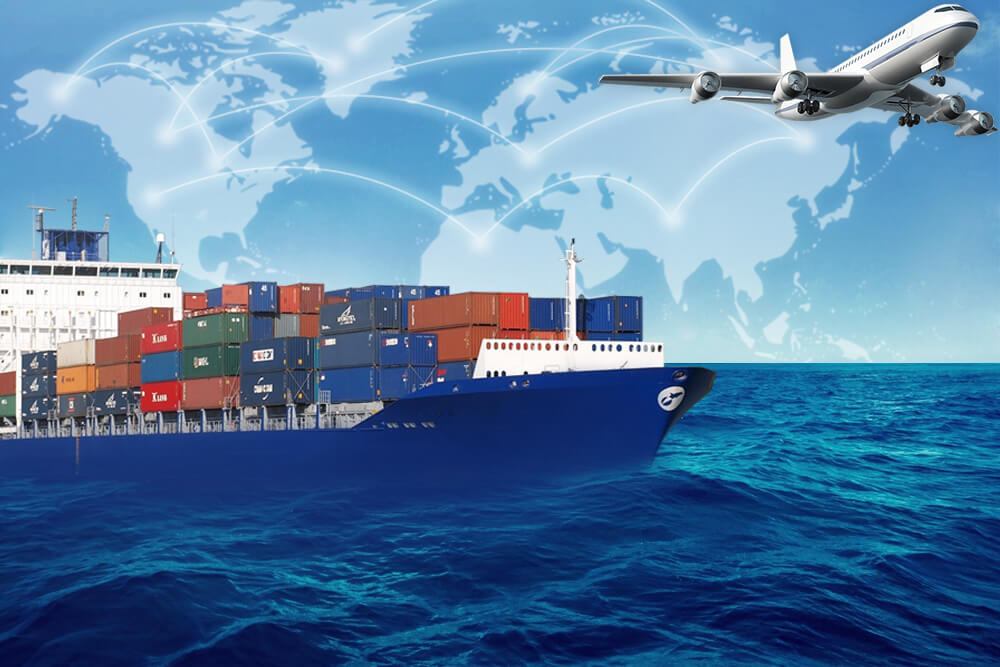 When it comes to international shipping, nothing comes in between sea and air freight. But the question is always about which freight forwarding to choose for your cargo. This is a showdown between the two heavyweights in the international shipping industry.
In this article we are going to discuss the first four components that will help you choose which international shipping type is best for your cargo.
Speed
When you want your cargo to reach its destination fast, you will have to choose air freight. Shipping by air usually takes days; sea freight, on the other hand, will take weeks or sometimes months. This is because ocean freights have several stops at port along the routes and slow steaming to lessen CO2 emissions and conserve fuel.
Reliability
Shipping schedules are usually in a weekly basis while flights have daily schedules. For reliability, we give it to air freight. When you miss a schedule in ocean freight, we are talking about a week delay. While in air freight, you can just have hours or a day delay. A day or two might be a short time, but sometimes, businesses can lose a lot for this very short delay.
Cost
We are familiar with the cliché: If it's the best, it would not be cheap. Same goes to international shipping. Air freight is way costlier than ocean freight. But this is not always the case. Sometimes, ocean freight can be more expensive than air freight.
Here's how carrier charges for international shipping:
For air freight, you are billed by chargeable weight which is the combination of the mass and the size of the cargo. Ocean freight, on the other hand, charges per container rates which is based on the size of the cargo. The larger and heavier your shipment is, the more you have to choose sea freight.
It is also important to note that there are destination charges to consider regardless if you are shipping by air or by sea. Generally speaking, when it comes to cost, ocean freight gets this spot.
Capacity
There is no question when we talk about capacity. Ocean freight wins. We know that there is just very limited space in airplanes than ships. In fact, cargo ships are struggling with overcapacity, which means there is more space than the cargo being shipped. This is why ocean freight dominates the international cargo shipping. Capacity combined with lower cost makes ocean freight a more favourable option for businesses with large shipments and does not really require fast delivery.
So far, with the four components, it's a tie between sea and air freight. Choosing which freight forwarding method to use is a tough decision to make. Back office offshoring solutions can definitely help your business make that decision. In the logistics industry, it's also good to have cargowise data entry services that will also take care of documentating, tracking and shipping your goods.
There are still four more components remaining to help you choose which freight forwarding to use. The next article will discuss destinations, tracking, logistical complications and environmental impact.