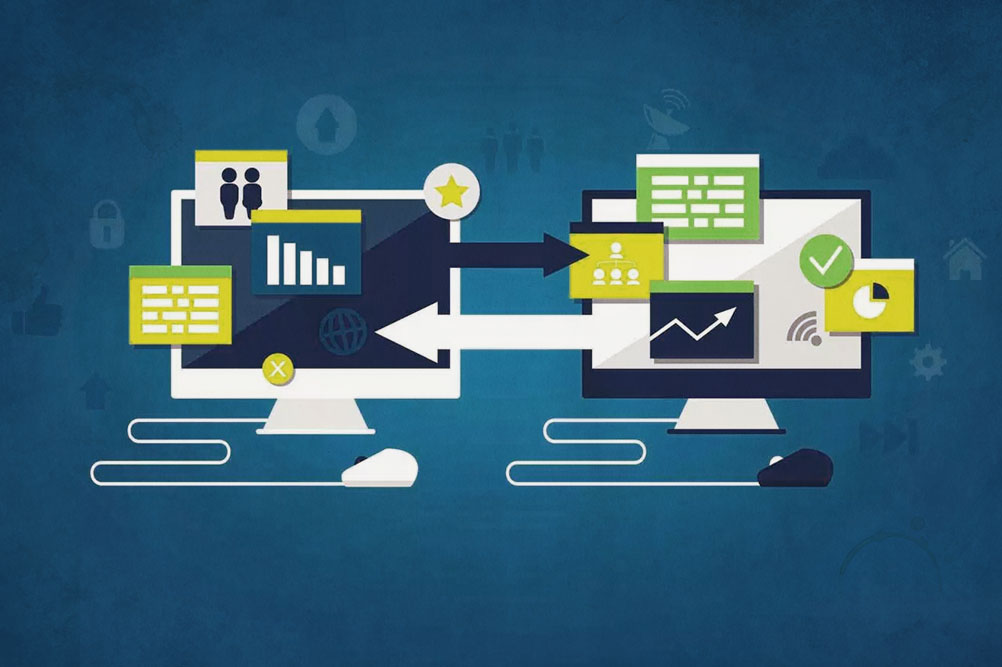 Shipping and transportation is a business relationship. During the manual processes era, we relied on faxes, phone calls, and emails. Later on, Electronic Data Interchanges took over the transportation industry in the 1960s. But the arrival of Application Programming Interface has taken data transfers to the next level. With simplified access to an organization's real-time data, EDI has been left behind as API outpaces it when it comes to its efficiency. APIs allow for greater consistency, accuracy, and speed. Utilizing API Offshore Back Office Solutions has improved communications and operations that drive their strategy, helping us focus on relationships more than ever before.
What is API and what good does it bring to Freight and Logistics?
There is a resurgence in the shipping and transportation industry to develop and consume APIs for various supply chain functions. So, what is Application Programming Interface? To put it simply, it is a technology used to expose functionality to an external system. There are various types of APIs but it stands with a single purpose, to enhance an application with functionality that is not inherent in the system. For example, there are many ways to estimate freight charges and over the years many software products have attempted to implement core functionality that assists with this task. There may be some methods that are somewhat accurate, it's challenging to factor all variables that can affect freight cost. But in Back Office Offshoring Services, they are utilizing a freight API from a software vendor and it really made a big difference as it enhances the accuracy of the freight calculation.
Majority of the development efforts in the shipping and transportation industry are centered and focused around transactional APIs. Rare quoting, shipment tracking and pick-up requests are the functions that are commonly available. Transportation software vendors often offer comprehensive supply chain APIs as part of their product offerings. Additionally, some carriers offer these API logistics services directly. The main benefit of using products developed by a software vendor is the ability to access one API that services multiple carriers. However, this comes at a cost. Software vendor fee structures differ from flat service fees to transactional fees. Costs automatically add up quickly depending on how many different APIs are being used and the number of transactions. Typically, carriers provide APIs as value added service. Working directly with a carrier might save you service fees but managing APIs for a significant number of carriers might cost you more overall.
Use of API in Shipping and Transportation
API use has also increased within the shipping and transportation industry, bridging the information gap between shippers, carriers, brokers, and software systems.  APIs have several uses within the industry.  Some of the most prevalent uses include:
Rating – sends a quote request to multiple carriers and returns pricing results to requesting an application
Transit Times – redeems standard transit times from multiple carriers
Dispatch – sends carrier pick-up request and responds quickly with pick-up confirmations
Tracking – allows for track and trace information on shipments and status of the goods
Document Retrieval – allows developers to request shipping documents utilizing a carrier's tracking number
Expedited Transit Time – allows for developers to obtain expedited transit times
Advantages of Freight APIs
Freight API offers several advantages with the main one being speed. Requests and responses are exchanged within seconds as opposed to minutes or some instances even hours. It is internet-based connectivity, and you can have better communication because it is two-way including confirmations within the transaction. Other advantages of Freight API include:
1. Real-Time Automation
Freight Application Programming Interface has real-time automation that offers a great advantage than the manual processes and EDIs. Freight API stays on top of changing rates while eliminating the barriers to data retrieval and all costs associated with running older systems. On top of that, automation decreases the possible errors throughout the process.
Therefore, utilizing a freight API from a carrier directly makes sense because it offers instant and accurate quotes that are immediately actionable while improving the accuracy of the freight calculation.
2. Simplification
Your biggest concern in adopting a new technology might be it will cause more problems than it solves the current, right? Good news is here. With a good API that offers a simpler interface, you no longer have to worry because a good API causes less disruption and that is due to the implementation and of the system maintenance, so it is safe to use.
There are companies offering a high-quality API. In finding a good API vendor, Cargowise Back Office Operators have someone to recommend for you that offers automation and insight into the entire shipment lifecycle. Their API offers full visibility into multiple modes of transportation and it includes LTL, volume LTL, truckload, and intermodal.
If you like to simplify the processes in your shipping transportation, then well, you should also avail the freight API that offers almost everything to speed up the process in your business.
3. Implementation
Implementing an API costs less than EDI, but during the testing providing API capabilities in terms of development times, ongoing maintenance requirements, and providing support can cost more. It is because during that time it could happen to cause the systems to crash, that is why APIs require extensive programming knowledge and learning curve. But overall, if you managed to successfully implement the API during the first or second tries, API is worth it.
4. Eliminates barrier to data retrieval and use in legacy systems
One advantage of freight application programming interface is it eliminates the barrier to data retrieval and use in legacy systems by replacing it with API-based automation which has complete visibility that expands beyond just your traditional truckload tracking that requires the entire freight transaction set from quote-to-invoice. But to remain competitive, you should have at least a constant pulse on the entire spectrum of your supply networks and freight transactions. This level of connectivity and automation that the API has is only possible for shipping companies who move away from legacy data formats just like EDI.
APIs are the type of connectivity mechanism is at the heart of today's on-demand applications for transportation industry because it is undoubtedly the fastest, most seamless way to retrieve data and make educated decisions in the supply chain.
5. Cloud-Based Technology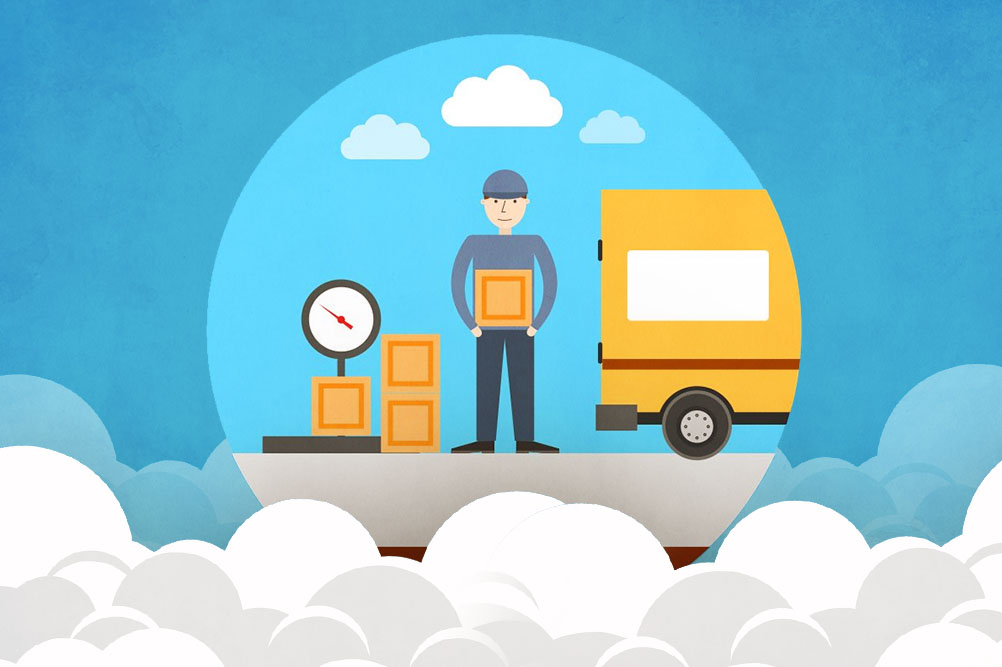 Application Programming Interface is a cloud-based technology, so updating and maintaining can be possibly done without disrupting the shipping operations.  Successful implementation of APIs across the shipping industry which is cloud-based will result in greater flexibility and improved ability to efficiently deliver the freights to its destination. Why? It is because if there's mistake in the process, for example, the issuing of the bill of lading, the app will send the status to the consignee by sending a message in a standard API format and the receiver then returns that status to the consignee once it is verified. Aside from that, the utilization of freight API will also factor its variable as it affects the flow of forwarding the freights and it is true that using API makes a direct sense because it will also help in improving the accuracy of the freight calculation to not be able to commit a miscalculation during the process.
6. Fundamental to Big Data and Analytics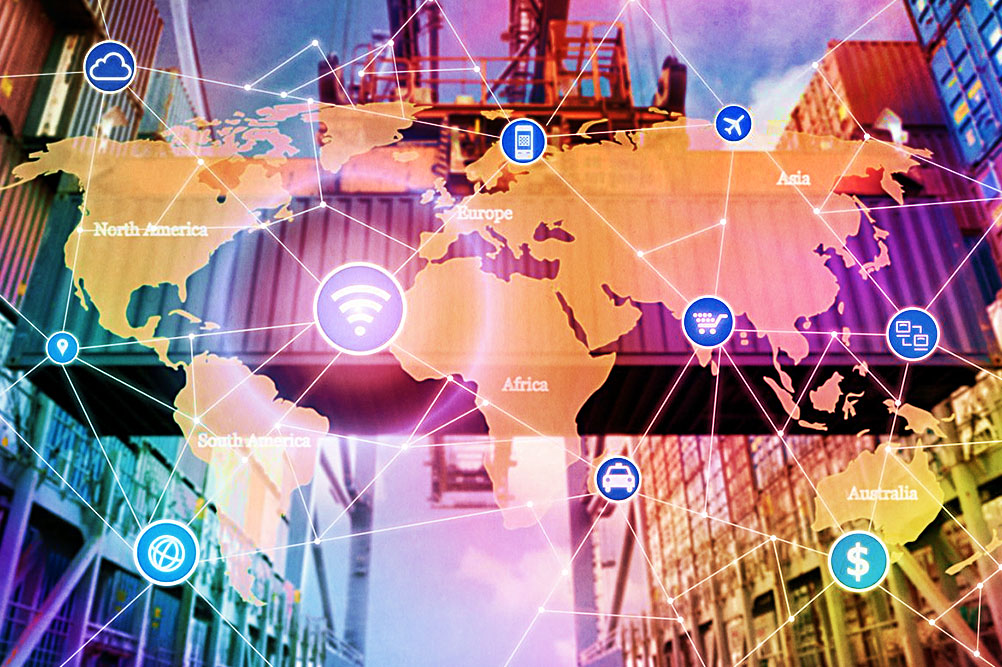 There has been a huge shift in big data and analytics, and that is due to the Application Programming Interface. The exploitation of API facilitates developers to build third-party applications that help to bring in more users, resulting in a boost in data volume for the company at almost no additional cost. In addition, it has also been generating huge volumes of big data. As APIs are now accessed by the general public through the growth of data. It has been playing a role in contributing to the creation of analytics and has now incorporated cognitive abilities that allow them to deliver analytics to systems. Freight API is one of the products produced cognitive abilities which helps the shipping and transportation industry surging on its own field. Big Data and Analytics are always as best as the accuracy in the data mined. In simple words, recent data is critical to using analytics to their fullest potential.
7. Location data that drives strategy
When selecting an API offering, always be careful and have a second thought out of it. It is much better and safe for you to find a good API that offers high quality of location-enabled visibility data. With its enhanced tracking and location data, a freight API offers insights into shipments and its estimated time of arrival. With increased visibility of data comes better decisions and improved customer interactions. There will be cost savings plus better customer service.
Timing is everything
We are relationship people, and we have experienced significant advantages in our customer service and satisfaction. Automation plus the ability to make real-time decisions offer real cost savings. In this time of reduced capacity, any advantage in cost savings is worth pursuing. And with Freight APIs, boosting efficiency, consistency, accuracy, and speed in shipping has never been easier. Focus on the bottom line and provide excellent customer service by utilizing API.