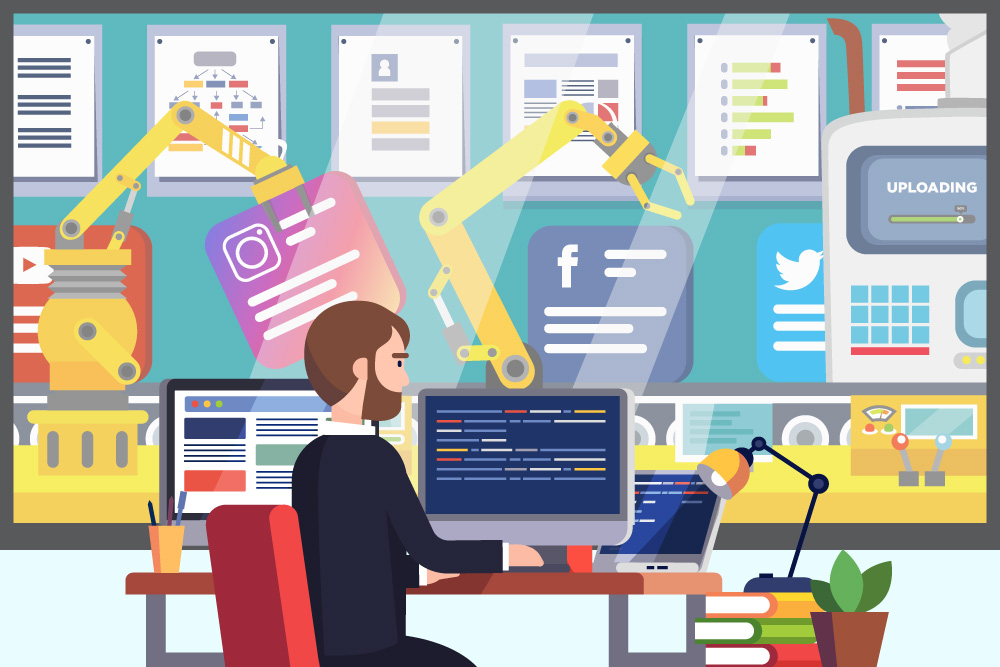 The demand for effective marketing pushes your creative solutions services team to put so much effort and time on the tasks. It's more than true to say that digital marketing never ends. Startups and small businesses need to focus more time and budget in getting the word out about their products and services to the public. However out about their products and services never ends, small businesses can quickly use up their limited resources. If you have to do the important tasks needed to run your growing business, social media can eat so much of your time.Spending too much time on social media projects may end up losing track of other important business aspects. That's why one of the strategies done by those involved in content management is to automate as many social media functions as possible.
Queue the tweets
Twitter can eat up so much of the time when you should be productive, so make sure you queue Tweets ahead of time. Another benefit is that you can engage with more people by stretching tweets within the day.
Use DLVR to post updates on your feeds
DLVR is an app that sends updates whenever something has been posted on your blog or social media. By using this app, you can actually save so much time and avoid hassle.
Go out of your comfort zone and post something different
If you are involved in a business that handles transport, freight or logistics, use an app that posts about the weather or traffic updates. You can also automatically post cheerful things when the weather is fine.
Do share things to those who follow your network
An application called Buffer allows you to share content to your followers by creating an inventory of interesting articles or posts which you can schedule for posting within the day.
You may also recycle your RSS feeds
If you do not use it too often, you can recycle past content and repost via autoblogging. Autoblogging means you will be recycling old posts instead of creating another new. However, it will assist you in posting important articles automatically.
Non-seasonal articles can always be re-posted
Composing content consumes so much time and effort which is why you should always have a reserve or a template; something called an evergreen content that can be recycled even if it's in the cold of winter or if it's just the middle of July. Sites that are WordPress-based may utilize tools such as "Revive Old Post" to recycle old articles on social media.
Make sure however that every facet of your social media is automated
Communicate and engage personally with your followers on your social media networks at least once or twice each day. It's definitely fine to assign social media to the bots while you're out on official business, as long as you make sure to keep track of engagement and interaction once you're back in office. Also keep it a point to never allow automation to alienate the human touch when interacting with customers on your business' social media accounts.