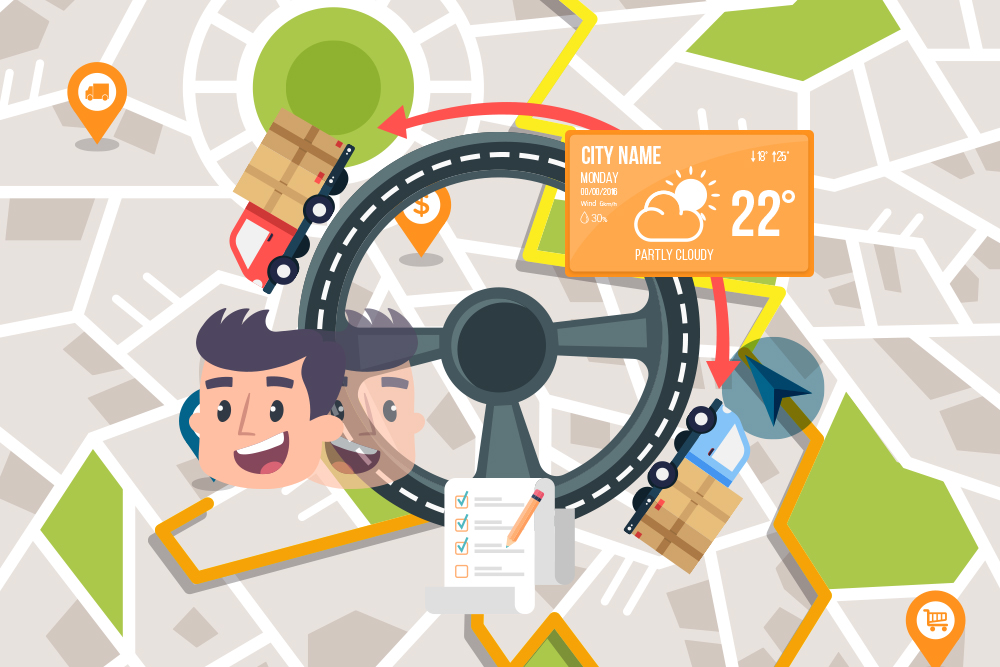 The speed and precision of shipment delivery are essential to attain success in the freight and logistics industry. Truckers are constantly pressured to be in a hurry to perform on-time deliveries. But when you're too fixated on achieving that goal, you have the tendency to overlook the importance of safety. In trainings such as the ones that Cargowise One training services give, you'll be able to see that they can't stress enough how prioritizing your truck drivers' safety is just as important as acquiring fast and accurate deliveries.
When you put the safety of the truckers first, the security and success of shipment delivery follow. Abiding by the rules and instructions your carrier's give is one way to promote your truckers' safety.
Here are Seven Reliable Tips that Kept Truck Drivers Safe Over the Years:
Be Mindful of Your Surroundings
In driving, acquiring the presence of mind is a lifesaver. Truckers must cautiously look ahead and pay attention to the things happening around the rig to keep them safe day and night. When they are aware of their surroundings, they would be able to act and react accordingly on the road. In order to effectively do that, truckers have to slow down especially when they're passing through corners and ramps. They must also make sure that they are well rested so that they would be in their optimal state while driving.
Be Updated About Weather Forecasts
When you're a trucker, the weather is something you should keep an eye on. Weather affects road conditions, so awareness about the weather condition before departing on a trip is a must for truck drivers. They should also make sure to keep themselves updated on the possible changes in the weather while they're traveling. Through this practice, truckers would be able to prepare themselves for bad weather driving.
Familiarize the Different Routes
Multiple routes could be taken to get to one destination. Truckers must familiarize themselves with the different routes for their own benefit. This would enable them to pick the best path to take in order to avoid traffic. In addition to that, this knowledge could also help them plot an escape route when they're caught in a traffic jam. Truck drivers who are unfamiliar with the different routes could utilize GPS applications that are designed for truckers. These apps notify the driver if road closure or heavy traffic is up ahead. It could also advise them where to take a detour when necessary.
Check Out Delivery Spots
Finding a safe parking space for trucks is a necessity for truckers. This saves them from getting trapped in a place where they could not turn their truck around. Before drivers deliver their shipment, they must check the area for themselves. It is ideal for the drivers to check the area on foot and scope out the place in order for them to have a mental picture of the area. Through that, they could take note of every obstacle they would encounter along the way, and they would be able to take extra precaution when driving.
Leave Room in Front of Your Rig
Delivery trucks are harder to maneuver compared to regular cars. Truckers must take extra precaution when driving, and one way to do that is by leaving plenty of room in front of the truck. When you leave plenty of room in front of your rig, you'll have more time to slow down and take extra precaution when something comes up. Although it entails traveling slower than everyone else, truckers would be able to ensure safety.
Stick to One Lane as Much as Possible
One of the counterproductive things drivers do to speed up their travel is changing lanes. Often times, it takes more time to merge in a lane than to wait in a queue. Aside from causing traffic, the more truckers change lanes, the more prone they are to accidents. When you're driving a truck, there are a lot of blind spots you have to be mindful of to ensure the safety of your truck and the welfare of others too.
Take a Break to Check Your Trucks' Condition
In order to ensure the safety of the truck and trucker on long drives, it is advisable to check the truck's condition regularly. When you take a break to check the truck's wheels and engine, you would be able to save yourself from possible accidents caused by flat tires, engine failure, and many more. By taking a break, drivers would also be able to stretch their arms and legs as needed. Aside from that, this provides drivers the opportunity to check their load's condition, and prevent possible damages.