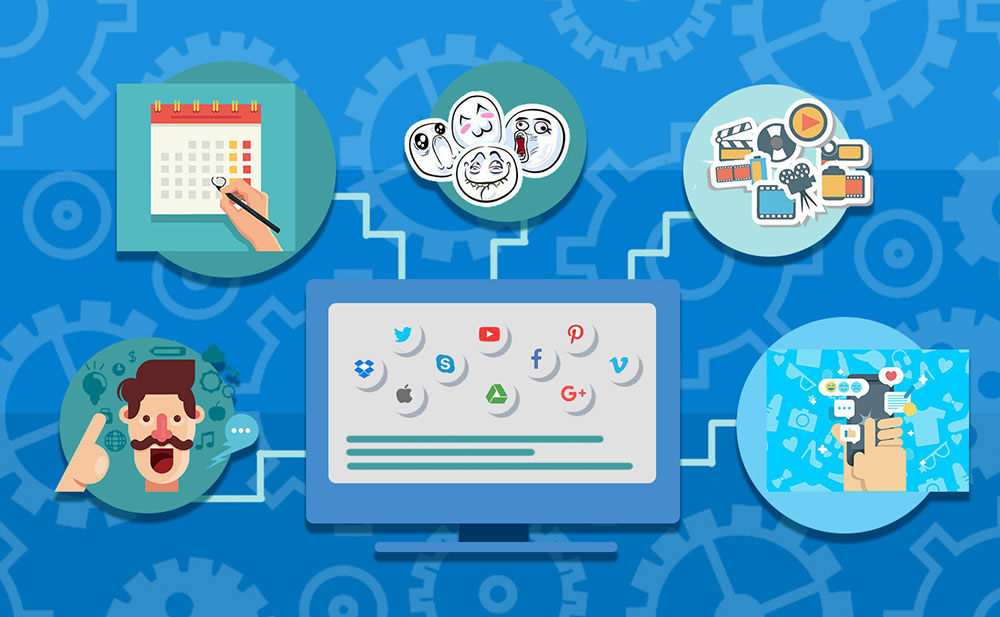 For anyone who provides creative solutions services, it is quite crucial that one creates content that works for the brand your social media platform is projecting. It's imperative to emphasize that content should make your social media work for you. Today, we'll lay down the top social media content management tips to make it fun and engaging for your market:
Be Mindful of Your Schedule
You can always schedule up to six months worth of content after you've created them. However, I would never, as much as I could, recommend that you schedule up to six months' worth of content. The sweet spot that I suggest is that you schedule your posts at least a few days to a week in advance.  By doing this, you will be able to save time and prevent yourself from being stressed too much on thinking what to post next.
Always Utilize a Content Calendar
Now, in contrast to what most offshore back office solutions are doing, I am not too fond of using a content calendar that lists down every single post down to the tiniest detail for every single day. Doing this robs the fun out of your job. However, if you are handling the social media page of a massive corporation with different departments in charge of marketing that undergoes a tedious approval process for content, then yes, I would suggest that you draft your calendar to the finest detail. But if you are just starting your content management journey and handling a small social media page with lots of room to explore, then have at least a simple content plan or calendar that will assist you in organizing your boosting budget, special occasions, themes and posting dates.
Welcome to Wonderful, at Times, Dank World of Memes!
I'm serious with this one. People love memes and they also enjoy having a good laugh! Every time you make a person laugh, they are more likely to like you. And when people like you, chances are they will buy from you. Keep your memes appropriate though, and posting should be scattered. No one will follow your page if you post memes that have no connection to the products and services that you offer. Be funny and inject some humor to your posts, but don't be that person who is trying so hard it gets to the point of being annoying. And when I say use memes, I mean that you should get the funny stuff, not the ones that have been too overused or "deadpooled."
Live Videos and Random Unscheduled Posts can be Engaging
Being too organised and having a fixed schedule is okay, but don't rely too much on a tight schedule. Sometimes you would need to bend the schedule to accommodate announcements when something nice happens or should there be sudden changes you need your audience to know.
A Little Bit of Controversy May Add a Little Bit of Spice
Speaking of controversy, we are referring to light, healthy topics that may result in some engagement such as conversations and shares. We are not looking to make the headlines by being the source of fake news. Think more "Buzzfeed" and less "Breitbart."