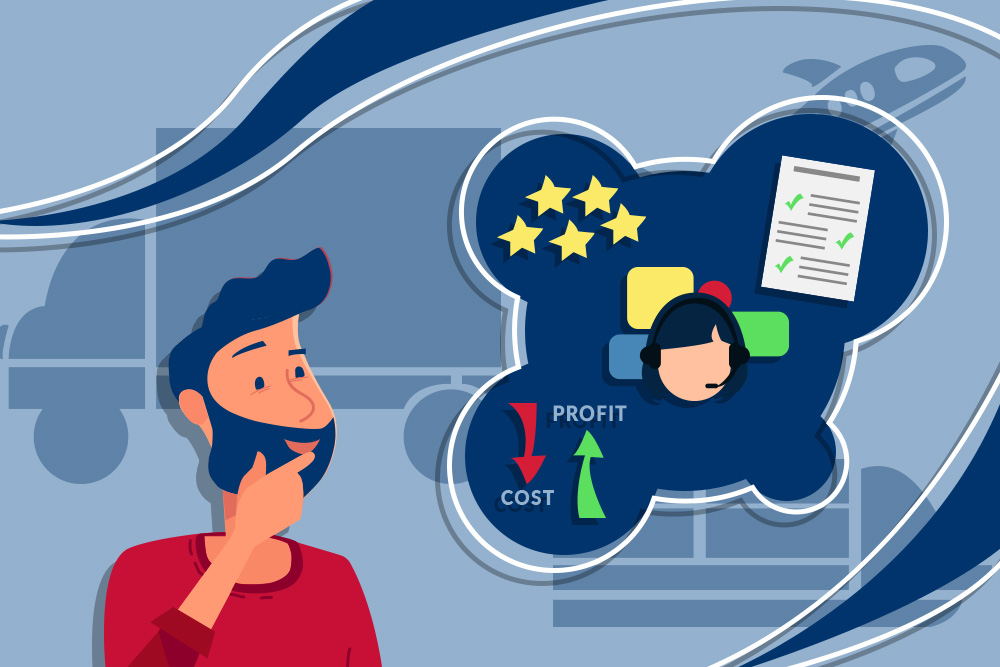 In the progressive world of business, international and domestic trade play a part in contributing to economic growth. Every day, there are shipments that are imported and exported all over the globe simultaneously. All of these goods undergo processes and countless paperwork in order to be delivered. And this is where freight forwarders come in – they take care of the arrangement of storage and shipment of merchandise on behalf of shippers.
Being in partnership with the right freight forwarding company is crucial for any business that involves the importation and exportation of goods. This is something that could affect the quality of their company's service. Customers expect that their orders would be precisely delivered to them on time. And freight forwarders help you to meet that expectation.
Here are four things you should look into when choosing the best freight forwarder for your business:
Experience and Credentials
Freight Forwarding companies that are trustworthy would go out of their way to progressively improve their services. The freight forwarder's company history, partnerships and affiliations, and licensing would tell you a lot about the quality of their work. The best way to find the right company to be in partnership with is through extensive research. You should investigate the company's performance history and credentials. Companies that have undergone trainings such as the Cargowise One training service are likely to provide high quality service.
Available Services
In identifying which one is the best freight forwarder for your company, you have to look into it to see if their services match your business needs. Some companies specialize in certain commodities and shipping methods. It would be best if the company understands the nature of your industry. You have to check if the freight forwarder is tailor fit to help your company export or import goods. The best freight forwarding company to be in partnership with is the one who can accurately and efficiently handle your export and import business.
Fee and Pricing Structure
When it comes to businesses, you have to look for ways to maximize profit and cut cost simultaneously. A freight forwarder that has your business' best interest at heart is the one you should work with. Hence, you have to look for a company that would help you understand their pricing structure. And you should see to it that they will help you strategize on how to cut shipping cost. The best company to be partners with is the one who could help you to be cost-efficient in your business.
Track Record of Compliance
Compliance is a key component that you should look for in a freight forwarding company. Although you are still the one liable of export and import compliance, it would be ideal to partner with a responsible and reliable freight forwarder. It's your job to provide them with accurate documents and it's their job to arrange and deliver your merchandise. The best freight forwarder to work with is the one who helps you achieve your company's mission, vision, and goals.
A business that aims to thrive has their eyes on customer satisfaction. You have to be wise in choosing the best freight forwarding company to work with to pave way for the success of your business. Make sure to look into the things mentioned above so you can provide high quality services to your company's customers